The homegrown agritech sector is becoming a major success story, boosted by government investment that aims to make the UK a "world leader". The launch of a £160m Agricultural Technologies Strategy in 2013, four new Agri-Tech innovation centres, and a £24m robotics fund in 2020 have all helped innovative new startups make a mark in food and farming. Here are 10 of the best leading the way
Small Robot Company
How robots Tom, Dick & Harry are leading the revolution
"Welcome to the fourth agricultural revolution," says Small Robot Company, the Salisbury-based pioneer of what it has branded "per plant farming".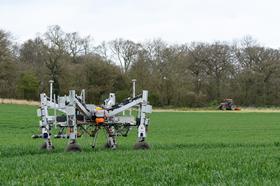 In the wake of Brexit and Covid, which culminated in thousands of farm workers leaving the UK, British farming is struggling. Thousands of farms don't have enough workers to plant crops and even those that do are facing rising costs and falling yields.
But with the help of Tom, Dick and Harry – three different robots with three different functions – Small Robot Company is helping farmers boost their yields in a sustainable way. "To put it simply, your crop will be cared for at a level of detail never previously possible. It will happen autonomously and it will be done with little or no effort for you," it says.
Tom goes first, mapping each field and collecting data on exactly which patches might be blighted by weeds or in need of attention. Next comes Dick, a spider-like bot out to electrocute any weed detected with zero chemicals. Finally along comes Harry to plant individual seeds in precisely drilled holes with zero ploughing.
"This technology could be truly ground-breaking and has the potential to shape how we farm in the future," says Andrew Hoad, head of Waitrose's Leckford Estate, which is already working with the company.
At Lockerley Estate farm in Hampshire, Small Robot Company has helped to reduce the use of pesticides by 41% and fertiliser by 32%, using a mix of crop rotation, agronomy and a 1,000-strong herd of grazing sheep, the farm told Wired.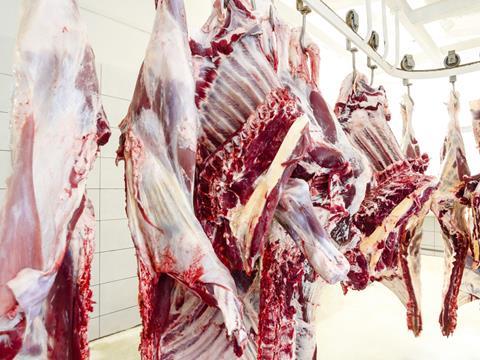 Elemental
Letting less go to waste from the carcase
Elemental may not have the most glamorous role in food production but its work is nonetheless transformative.
The Devon-based company is cutting food waste by recovering up to 15% more human-edible food products from every meat carcase processed. Fresh bone, meat, and fat trim all go through its patented protein and fat extraction process, which can recover ingredients for a variety of products like ready meals, gravy and soup. Elemental claims the technology has the potential to leave zero waste and help prevent sending product to landfill.
Additionally, it helps to reduce related emissions from transport. In February, Elemental partnered with Dunbia and Dawn Meats, which now expect to save an average of 30kg-40kg from each carcase.
Better Origin
Better Origin: 'restoring insects as the missing link in the modern food chain'
Better Origin is all about the insects. The Cambridge-based supplier runs fully autonomous insect farms that it deploys to poultry farms to turn organic food waste into high-value animal feed.
Food waste, typically from supermarkets, is fed to insect larvae over 14 days. Over that period, the critters grow to around 5,000 times their body mass. At this point, the farmer picks up the crate of insects and feeds them to the chickens.
"Until now there was no accessible way for food producers to turn abundant feedstock or food waste into usable food," said Better Origin CEO and co-founder Fotis Fotiadis.
"Our technology uses natural processes to fix the broken food system, restoring insects as the missing link in the modern food chain."
The insect farms are deployed in shipping containers and Better Farms is planning to roll out the technology to salmon farms and petfood companies.
In December, Morrisons became the highest-profile customer of Better Origin by installing insect 'mini farms' on 10 of its egg farms to help feed 320,000 free-range hens.
Sophie Throup, head of agriculture at Morrisons, says an insect diet suits the hens better and the nutritional and added health benefits are notable. "We're also finding a good home for our fruit & veg waste. We think that this could be part of the future of egg farming."
ENOUGH
Mycoprotein: the future cow replacement?
Glasgow-based mycoprotein manufacturer Enough is making a name for itself in a market dominated for decades by just one company: Quorn.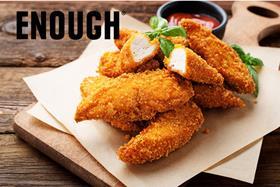 Enough was founded back in 2015 but made its most sizeable leap forward last year. Not only did it partner with Unilever to use mycoprotein in its Vegetarian Butcher brand's range, it raised €42m (£36m) of funding and announced a "first of its kind" protein factory in the Netherlands.
Built in collaboration with Cargill, the factory will initially produce 10,000 metric tons of mycoprotein each year, the equivalent of more than five cows' worth of protein every hour. By 2032, the company plans to produce more than one million metric tons each year – the equivalent of replacing five million cows and over 1.2 billion chickens.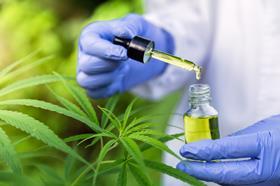 Eos Scientific
How the CBD market is handling the shift to regulation in the UK
Eos Scientific is not just a CBD brand: it's helping fellow CBD suppliers win FSA approval through a "heavily discounted" testing service.
The Brentwood-based business charges between £40k and £100k for an "end-to-end regulatory service" that covers "every aspect of the product, including the manufacturing process, the raw material processing and toxicology, the stability, the cannabinoid content, and overall safety".
It's a lucrative proposition, considering the UK's CBD market is expected to hit £1bn by 2025, according to the Centre for Medicinal Cannabis. Testing is especially in demand after the FSA published a list of CBD companies with credible novel food applications, from which many major brands were notably absent.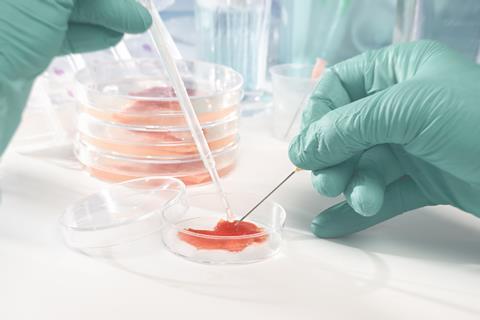 3D Bio-tissues
The push to get lab-grown meat into the hands of the masses
British biotech company 3D Bio-Tissues is a spin-out from Newcastle University looking to transform the way cultured meat is produced.
Lab-grown meat has been hailed as a "multitrillion-dollar run of capital" and no company has yet reached commercial viability.
However, that hasn't stopped 3D Bio-Tissues, which hopes to make lab-based meat the "most sought-after product over the next decade". It's planning to introduce the UK's first cut of lab-grown meat next year on top of plans to produce lab-grown leather. It's already had success with the world's first lab-grown human cornea, made in 2018.
This week, 3D Bio-Tissues was acquired by BSF Enterprise, which subsequently confirmed its listing on the London Stock Exchange.
Fischer Farms
Fischer Farms: making vertical-farmed veg 'affordable at scale' for UK retailers
British vertical farming business Fischer Farms is working to build a £25m farm in Norfolk that it claims will be the "world's biggest" when completed.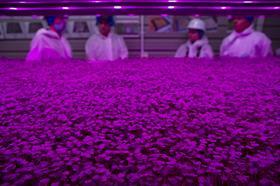 The facility is backed by sustainable investment firm Gresham House and will eventually contain 25,000m² of growing space – enough to supply 6.5 tonnes of leafy salad such as rocket and lettuce, leafy herbs such as basil and other fresh produce to UK supermarkets every day.
This figure is the equivalent of 72,000 90g salad bags per day, according to CEO Tristan Fischer, who adds the new vertical farm could eventually treble its capacity to a total of 75,000m².
Plus, Fischer says the company is looking to set up three additional farms across Europe as part of its bid to become a "mass market producer that can compete on price with field-grown veg".
It claims the new vertical farm will be 250 times more efficient than a traditional farm in production.
The facility will complement an existing vertical farming operation run by the business in Lichfield, Staffordshire, which grows a range of short leaf products via a stacked, biosecure, climate-controlled and fully automated system.
The business already supplies one well-known major veg brand from its Lichfield facility and is looking to sell to a number of retail partners from its new site.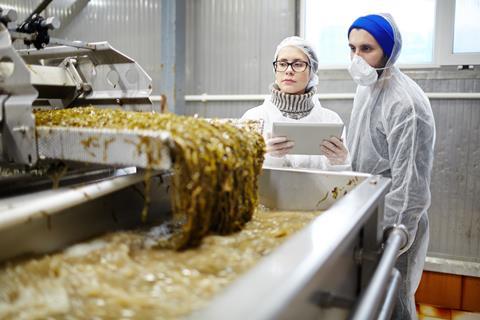 SoluBlue
The hunt for a plastic-free cup material
McDonald's, KFC, Starbucks and Coca-Cola are among those sounding the bell for a plastic-free drinks cup.
As it stands, the takeaway cup is woefully unsustainable. SoluBlue is trying to answer the call for a better option. The Cambridge-based company has developed packaging made from seaweed, meaning when it's home-composted it biodegrades within weeks. In the ocean, it breaks down even faster and can be safely ingested by marine life.
The material looks and feels like clear plastic, but because of its hydrophilic nature, it absorbs excess moisture from the food it contains and dramatically extends its shelf life. Some foods, including cheese and fruit, have even been found to stay fresh and safe for consumption after two years in SoluBlue's packaging.
Xihelm
Eagle: the 'harvesting monster' picking fruit & vegetables in greenhouses 24/7
Built on a three-metre-long frame containing up to 40 cameras and one of the world's largest databases of tomato images, Xihelm's Eagle robot is a harvesting monster.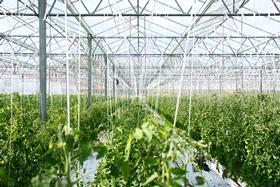 The robot is designed to harvest fruits and vegetables inside greenhouses using AI to identify only the ripest fruit. It also collects data on over 300 other variables inside the greenhouse, such as how much of the crop is available to sell and if any plants are susceptible to disease.
Xihelm was founded in 2016 by James Kent and Angel Bueno Rodriguez, and was originally intended for urban utility mapping. However, the pair switched to agriculture in search of a larger market. In 2018, the company won funding from the national innovation agency Innovate UK.
As farmers battle labour shortages and some even abandon planting as a result, such advancements in robotics will be crucial to the sector's survival. Kent says Xihelm robots should eventually reduce the number of workers needed for harvesting by between 50%-70%, with those remaining likely to be skilled robotics operators.
While the Eagle does not pick faster than a human, it can operate 24/7, only stopping for charging and cleaning.
The ambition is to eliminate laborious handwork from greenhouses by 2028, helping an industry worth £98m a year meet its production needs through robotics alone.
Agrisoun d
How fruit farms are getting a buzz out of their new acoustics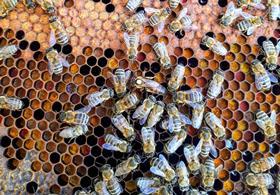 Agrisound is helping conservation efforts for bees and insects by combining acoustic technology and environmental sensors to better understand the factors causing population decline.
The technology helps farmers monitor and boost insect pollination – an essential process in maintaining healthy farms and ecosystems, removing carbon from the atmosphere, and ensuring food has optimum levels of nutrients.
By ensuring that pollinators are in the right place at the right time, Agritech can in some cases help farmers double their fruit yields.
The York-based business is currently trialling the product with the likes of Innocent Drinks, as well as major fruit supplier AM Fresh as part of Tesco and WWF's sustainability accelerator programme.