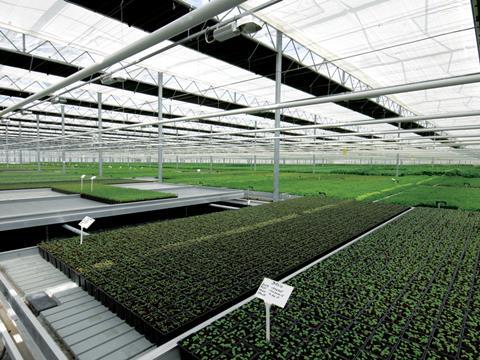 Potted herb supplier Langmead Group has invested £3m in a fully automated glasshouse growing facility - which it claims is a UK first.

The 1.2ha facility in West Sussex grows potted basil, parsley, mint, thyme and chives for UK retailers. Running 24 hours a day, it uses robotic technology to automate the entire ­growing cycle.

Langmead Group COO Graham Lee said automation reduced costs and improved quality and consistency. It had also boosted production at the site by 20% to about five million pots a year, ensuring a year-round supply of high-quality herbs at a consistent price, he added.

The site was developed by Codema.