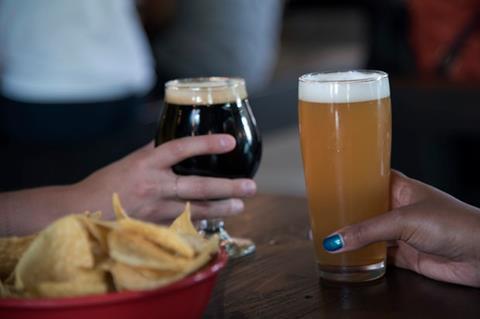 Ubarmarket is designed to help bars, pubs and restaurants tackle hygiene and safety challenges as they prepare to reopen

The service will enable businesses to offer features such as remote ordering and in-app payments
Supermarket tech business Ubamarket has launched a hospitality app to help kickstart the beleaguered industry post-lockdown.
The app, Ubarmarket, is designed to help bars, pubs and restaurants tackle the hygiene and safety challenges posed by the coronavirus outbreak as they prepare to reopen in July.
The service will enable businesses to offer a range of features, including remote ordering, in-app payments and automatic loyalty points.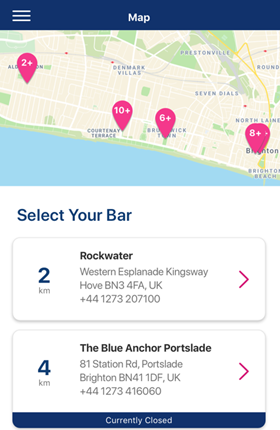 Ubamarket, a Grocer Gold Awards finalist in 2019, has partnered with hospitality industry specialist PowerEPOS on the app to provide integration with PoS systems in pubs and bars.
"With bars and pubs set to reopen across the country in the coming weeks and months, it is of paramount importance these hospitality businesses are able to successfully return to trading, whilst still maintaining hygiene and safety standards and offering a quality customer experience," said Ubamarket CEO Will Broome.
"Ubarmarket's features represent a key solution to a number of the challenges posed by increased safety and hygiene measures, by enabling features such as in-app payments and remote ordering, which can dramatically cut down on person-to-person contact, overcrowding and potentially dangerous interactions in the venue."
He added the app would help bars, pubs and other hospitality venues to "dramatically" improve the convenience, speed and safety of their customer experience.
Ubamarket created a white-label scan & go in-store app for retailers, offering aisle satnav, remote stock check, scan-as-you-go and till-less checkout capabilities.
The app has been adopted by a range of supermarkets and convenience stores across the UK and Ireland, including Spar, EuroSpar, Londis and Budgens.