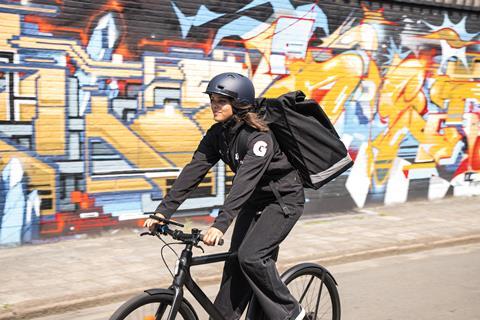 Rapid grocer Gorillas is cutting its global headcount by 300 and pulling out of Italy, Spain, Denmark and Belgium as it "intensifies the shift to long-term profitability".
The company said it will now focus on five key markets: Germany, France, UK, the Netherlands and the US, from which 90% of its revenue comes.
While the other countries where it had a presence were "very attractive markets in their own rights" the company is now "looking at all possible strategic options for the Gorillas brand" within them.
Nearly 300 team members from Gorillas' global office workforce will be leaving the company, Gorillas said.
"Sadly, this development may potentially affect a number of UK staff," a Gorillas spokeswoman told The Grocer. "We are committed to engaging with employee representatives on the proposals in a collective consultation process over the coming weeks."
The move comes after Gorillas secured close to $1bn in a funding round in October. At the time Gorillas said it had more than 14,000 employees and built more than 200 warehouses across nine countries.
The round marked a change of strategy "from hyper growth to a clear path to profitability" the company said.
"With this focus comes a change in staffing needs. We thoughtfully and carefully looked at our teams against our focused business objectives and have decided with a heavy heart to adjust the size of our global workforce," the company said today.
"While this was an extremely hard decision to make, these are necessary moves that will help Gorillas to become a stronger and more profitable business with a sharpened focus on its customers and its brand. With our current investments we are strengthening our position both financially and strategically for the future," it added.
In October, Gorillas secured a deal with Tesco to offer customers Tesco products to their door within 10 minutes.
The retailer and rapid grocer will establish "co-located physical warehouses" within five Tesco stores, from which deliveries will be fulfilled.