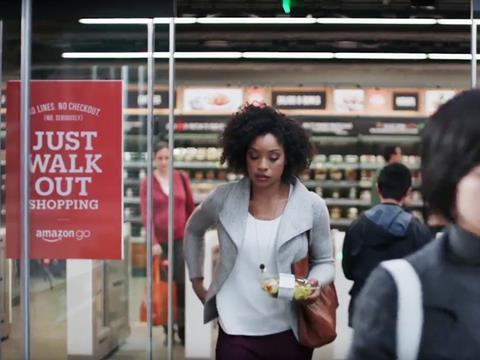 Tesco is piloting its first cashless store, with boss Dave Lewis claiming it would be "relatively straightforward" for the supermarket chain to roll the scheme out nationwide.

At the same time the retailer has also launched trials of a mobile payment app, which allows customers to pay for their goods without going anywhere near a till.

Tesco claims the pilot, at a new trial store in Welwyn Garden City, has shown cashless tills would slash the waiting time at the checkout in half, from an average of 90 seconds to just 45.

Some stores, such as its Metro store in Canary Wharf, already feature banks of card-only payment machines, alongside other types, in a bid to cut queues, but Tesco is now considering getting rid of all cash payments from selected smaller stores.
"One of the biggest problems we have in our stores is the dissatisfaction people have with queuing, especially in some of our busiest stores," said Lewis.

"The fact that we can halve the transaction time is amazing and some of our stores already have more than 80% card payments."

Lewis said the biggest concern he faced was the cost of replacing older-style checkouts with the latest card-only machines, rather than reluctance from customers to wave goodbye to cash payments.

"I think if we were to roll this out to stores like Canary Wharf it would be adopted very quickly," he said.

In a separate trial, currently confined to select Tesco employees, Tesco is also trialling an Amazon Go-style payment method where customers pay for products by scanning their smartphones.

The idea, already adopted by Amazon in the US, is set to be subject to wider trials, though Tesco was tight-lipped about how soon it could be rolled out.
The plans are part of a push by Tesco to modernise its convenience store estate, with new lower level shelving layouts, a division between food to go and other food ranges, and new look fridges and signage.
Part of the modernisation will see Tesco roll out background music for the first time in 300 Express stores, with its data arm Dunnhumby choosing from eight different playlists depending on the store's catchment area.