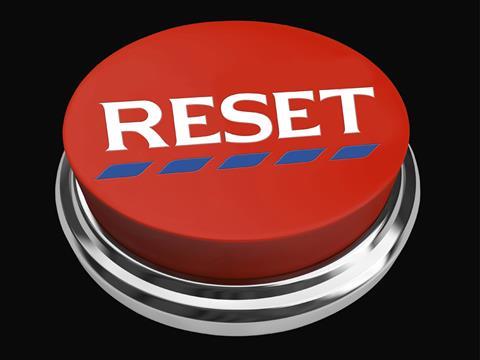 As Tesco's Project Reset cull continues to see SKUs delisted, experts are warning that the more fundamental categories are still to come.

Cereals, coffee, tea and tinned meats are among those hardest hit by the consolidation so far, with cuts of up to 15% in the number of SKUs resulting from category reviews.

An investigation by The Grocer using data from e-commerce analysts Brand View found that between 18 January to 18 August, Tesco chopped the number of tea SKUs from 447 to 388, and coffee from 324 to 280, in both cases a fall of around 13%.

Hot drinks supplier Clipper has seen listings nearly halve from 41 to 23 SKUs and has lost its coffee contract altogether, while the number of Cafédirect SKUs down from 15 to just three. Tesco has also dropped the own-label Podpronto coffee pod products.

Breakfast cereals (hot and cold) have seen an 11.5% reduction from 483 SKUs to 427 SKUs, with Tesco slashing nearly 20 own-label lines as well. Quaker lines are down from 48 to 40 SKUs and Kellogg's from 90 to 85.

Tinned meat has also been in the firing line with the range cut from 127 products to 116 products, including the entire Tesco Finest tinned meats range.

The Grocer exclusively revealed in January that Tesco had been working with Boston Consulting Group on a massive range restructure that could see SKUs in several sectors cut by as much as 30%, and analysts predicted the biggest changes were still to come. "Tesco has suggested it has dealt with the low-hanging fruit so far and the more fundamental categories are still to come," said Bernstein analyst Richard Clarke. "This will likely include the fresh food categories and will come later this year."

Kantar Retail analyst Bryan Roberts said Tesco had so far tackled areas "ripe for rationalisation". "Just look at the tinned meat sector which has been hit," he said. "In the past it has stocked around a dozen different types of canned and jarred hotdogs alone, which was a completely unnecessary duplication of the range."

A report by Bernstein covering the period from January to June suggested almost 3,000 SKUs had been taken out since Project Reset began, with a 10% reduction in own-label soft drinks, 5% in branded frozen, 10% in fresh meat (own-label) and 13% in prepared fish and seafood, plus a 17% fall in children's toys.

In a message to staff this week, Tesco UK CEO Matt Davies said: "The coming months will see us work through pretty much our entire food and drink offer. In a business the scale of Tesco, the task can be so immense that it almost puts you off getting started. I think this applies over so many areas of our business."

"Some categories are gaining a significant and justified increase in space - but [Project Reset] has hit all areas, specifically canned and packaged including Foods of the World (a key growth category for Tesco), condiments, sauces, breakfast spreads, chilled drinks, cheese and others," said Dave Marston, founder of category management consultants Category Wins.

A Kellogg's spokesman said: "We've worked collaboratively with Tesco to ensure they've got the best products for their customers, and they've been supportive of our new Special K innovations, including Special K Protein Crunch and Super Porridges."A Tesco spokesman said: "As part of our work to make the shopping trip easier for customers we will be simplifying our range of products over the next few weeks. These changes will ensure we continue to offer customers the best choice of products as well as improving the availability of the most popular items."

Other casualties of the range reviews have included organic dairy lines from Rachel's, the Welsh dairy supplier - leading to dozens of job losses. However a decision in March to remove all Kingsmill loaves from Tesco stores was partially reversed, with 50/50 and no crust versions brought back in July.