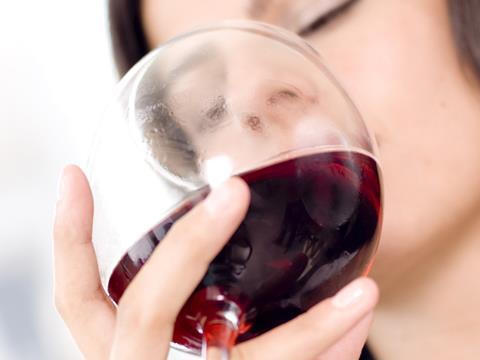 Tesco added to the list of own-label budget brands biting the dust today, as its Simply and Vineyards wine ranges became victims of Project Reset, phase 2.
Having taken the axe to a host of Everyday Value products, with the recent launch of its controversial – yet impressive – Farms brands lineup, the UK's biggest retailer was at it again, this time deciding it was time to stick the cork in these two bywords for budget plonk.
So today saw 29 Simply and 20 Vineyards lines binned and, while some may mourn, those who dubbed the ranges "Simply Undrinkable" will not be shedding too many tears.
However, today was not just about Tesco cutting back. Way back in October, The Grocer revealed the retailer had promised it was going to dramatically simplify the ranging and price positioning in its wine aisles, following a cull of up to 30% of SKUs in a category that saw some of the biggest cutbacks of Dave Lewis' rationalisation programme.
With the removal of the Simply and Vineyards brands – together with the launch of 10 new own-label wine products, which appear much clearer in their pricing and marketing positioning – Tesco's strategy now appears to be bearing fruit. Not only are the new wines seriously competitively priced (some at just £3.50 a bottle) but they feature much more appealing labelling, complete with suggested meal pairings, and generally look a whole lot more expensive than they are.
Speaking of which, Tesco has also repositioned six former Finest wines and now includes them in its standard own-label lineup, such is the importance it places on this core battleground.
The tasting notes will have to wait until the weekend (possibly), but it does seem Tesco has taken another important step forward in its range reset, which – as it told suppliers at Wembley a few weeks ago – is now not just about culling brands but innovating on own label, too.
However, the demise of the Simply range (RIP) also speaks to other changes in UK grocery. When it was launched in August 2011, Tesco billed the range as a way to offer "clear and recognisable labelling" to shoppers intimated by Tesco's "wall of wine". Five years on, price-conscious consumers can be trusted not to be scared by wine labels – a testament, in part, to the way the discounters have upped the ante in areas such as booze.
Much like Everyday Value, bargain basement supermarket wine brands simply don't wash with many consumers anymore. Of course, shoppers still want good value wine at low prices – but they expect a bit of pizzazz now too.