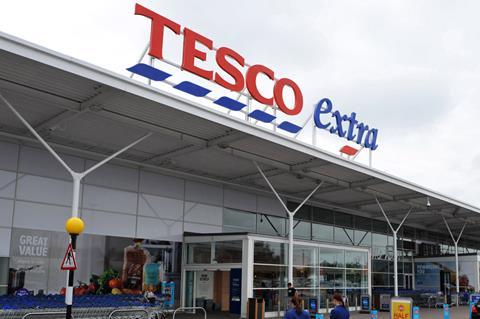 Tesco has committed the most alleged GSCOP breaches in the past year, as the number of allegations against retailers has continued to rise in the pandemic.
The supermarket reported a 12% year-on-year increase in breaches alleged by its suppliers, showed a report by the British Brands Group (BBG), based on supermarkets' code compliance reports for 2020.
Of the 45 cases at Tesco, 39 related to delistings. Two had gone into formal dispute and five were unresolved.
Asda had the second highest number of alleged breaches, at 29, and Co-op was third with 27.
Overall, the number of alleged breaches at the supermarkets was up from 149 last year to 155.
The GCA has already admitted seeing a raft of products delisted at short notice as supermarkets tried to cope with panic buying and huge shifts in consumer demand.
Overall, the report praised supermarkets for an overall improvement in transparency.
However, it was critical of Morrisons for its continued lack of transparency compared to other retailers.
Morrisons, which during the first lockdown was among retailers calling for the code's delisting rules to be suspended, does not publicly report on alleged breaches of the code, unlike its rivals. "Morrisons is the outlier in not giving quantified information on alleged breaches, actual breaches or disputes," says the report.
Tesco's report said it had taken sweeping measures to comply with the code. "We have implemented various new and/or improved supplier-facing systems to improve transparency," it said.
The GCA's own annual supplier survey for 2020 showed the number of suppliers reporting issues under the code declined from 41% last year to 36% this year.