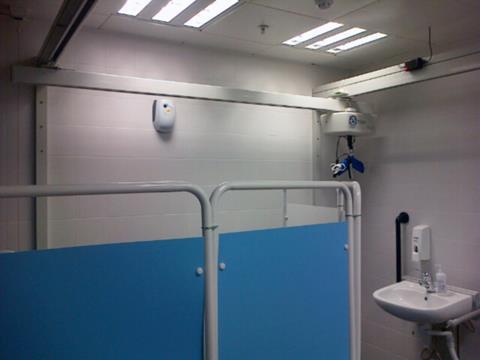 Tesco has become the second supermarket to launch a trial of hi-tech new toilet facilities for disabled customers.

The Changing Places facility has been installed in the Tesco Extra store in Stourbridge, part of a new programme by Mencap aiming to install 1,000 such facilities across the country.

The facility is designed for use by a variety of different people with profound and multiple learning disabilities, together with their carers.

It includes a ceiling hoist, a height-adjustable changing bench, assisted sink, grab rails and privacy screen. Asda was the first to have launched one of the changing facilities at its store in Sheffield.

"Without these facilities, families have to change the person they care for on a cramped and dirty toilet floor," said a spokesperson for the Changing Places Consortium.

"The alternative is to limit outings to a few short hours - or to not go out at all."

"This groundbreaking facility will attract a new percentage of the market that will have their shopping experience enhanced by Changing Places," explained a Tesco spokesman.