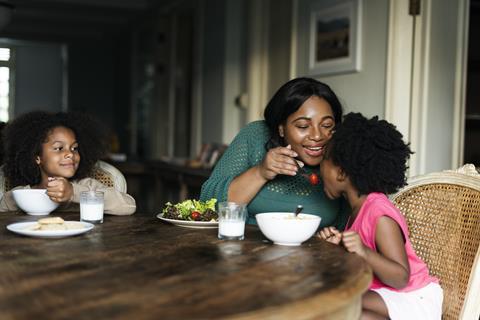 Tesco has announced an expansion of its food donation programme in a response to footballer Marcus Rashford's fight against childhood hunger.
From 16 November, the retailer will give any of the 500,000 families who use the government's weekly Healthy Start vouchers a £1 coupon to spend on fresh and frozen fruit & vegetables.
Rashford's child poverty task force, of which Tesco is a member, is pressing the government to increase the value of the Healthy Start vouchers from £3.10 to £4.25 per week.
Under the scheme, eligible families are provided with these vouchers every week to spend on fresh, frozen, and tinned fruit & vegetables, fresh, dried, and tinned pulses, milk and infant formula milk.
On top of the coupon scheme, Tesco announced it was donating an additional £4m of food to redistribution charity FareShare to support it through the current period of record demand brought about by Covid-19.
"Right now, many families are facing hardship as a result of the pandemic and we want to help by providing nutritious food to those who need it," Tesco UK CEO Jason Tarry told The Grocer.
"In addition to topping up the Healthy Start vouchers by £1 each week, we're providing an extra £4m of food to FareShare in the run-up to Christmas, on top of our regular monthly food donations, to support food banks and community groups with vital supplies at a time when so many people are relying on them."
Reacting to the move, Rashford said: "We all have a role to play in the community and I'm thrilled that another one of the task force members has proactively stepped up to support our most vulnerable in their time of need."