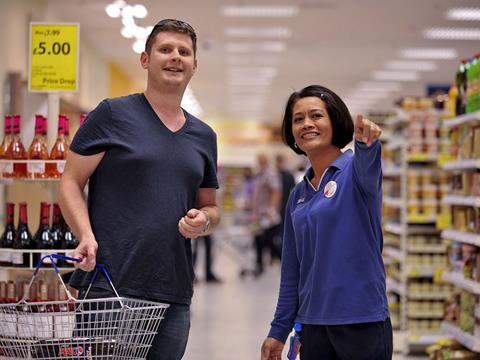 Tesco is trialling new layouts in 50 stores as part of chief executive Dave Lewis' Project Reset.

Under the pilot, in stores across the UK Tesco has changed the adjacencies of a range of grocery products to align them more closely with the way people plan their home menus.

As part of the plan and off the back of the popularity of The Great British Bake Off, all home bakery goods are being brought together with cake decorations.

Canned tomatoes are displayed alongside complementary products such as pasta and spices.

Tesco has also been trialling putting all its Italian goods on shelves next to each other.

The retailer said it would listen to feedback from consumers before deciding whether to roll out the changes. "These changes will help customers shop for ingredients for their meals by bringing items commonly bought as part of a meal closer in our stores," a spokeswoman said.

The changes are limited to grocery and do not include fresh.