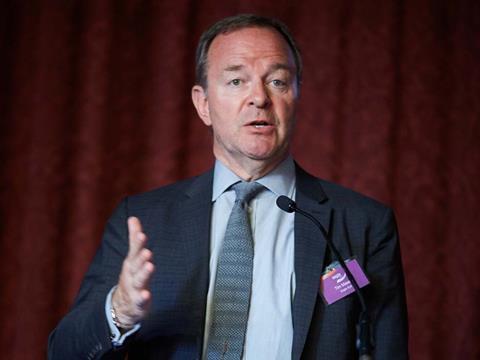 Snapshot
Age: 59
Status: Married, seven children
Best career decision: Joining Tesco
Worst career decision: I'm an optimist. I don't wallow in bad things
Would you ever go back to run a supermarket? Never say never but it looks highly unlikely
Best advice received: Don't worry about the next job, do the job you've got to the best of your ability and other people will worry about what your next job will be
Business mantra: Follow the consumer
What are your reflections on Brexit? I was a Remainer. But now the important thing is to get on and create the framework for the UK to become an economic powerhouse
Is a fiercer price war an all-round bad idea or is it necessary for some? Price is a very important element of the marketing mix of stores. And if there are outliers significantly cheaper than you, then you have to keep chipping away at the perception and the reality
What do you think of Sainsbury's buying Argos?
The issue for any business, particularly in a mature market, is that shareholders expect you to keep growing. There are various routes to growth, like internationalisation, acquisition and e-commerce, but if you're going to put forward your business as one that has the capability to grow in the future, you have to do something. I wish them luck with it
Last good film: The Big Short. It explains the economic backdrop to the global financial crisis. It features Morgan Stanley, which declared its first profit warning the day Fresh & Easy opened its first store
In what's either a quiet chuckle or a rueful murmur, Tim Mason says: "That's a tricky question."

For most people, "What emotions do you feel when you drive past Tesco?" would be an easy question. But Mason is the marketing legend who spent half a lifetime driving Tesco Clubcard, Tesco.com, Tesco Finest and Tesco Express, all of which (and more) propelled Tesco to a record market share of over 31%.

As a result, Mason was handed the keys to Tesco's ambitious attempt to crack the US with its Fresh & Easy small store adventure in 2006. But it crashed and burned in a blaze of negative publicity.

When Fresh & Easy filed for bankruptcy in 2013, Mason resigned. It was an inauspicious end to a glittering 30-year run. So how he feels about seeing the Tesco logo today is not an easy reply.

After a long pause he offers up a sanguine response. "That was then and now is now. I feel no more or no less emotion than I do going past a Sainsbury's, or an Asda. I mean, I shop at Tesco, but not exclusively."

Then he laughs. "Actually, I texted Dave Lewis last night to tell him his Tesco Finest fresh pasta with pine nuts was better than the M&S equivalent. I am always chuffed when I see great Finest products."

No amount of deliberate ambivalence can disguise the fact that swapping friendly texts with the CEO makes Mason closer to the business than your average Tesco shopper. But Fresh & Easy clearly left its mark.

Enough has been written about why it bombed, but in the immediate aftermath Mason said little beyond an interview with the Daily Telegraph, where he wished he'd had "more time" to make it work. Three years on, with time to reflect, what does he think? Was Sir Terry Leahy right to take his biggest gamble as Tesco CEO?

"It was a great business," he replies. "It had super products. It had a vertically integrated manufacturing capability, which meant quality was assured. It had a good value proposition and great staff."

So why didn't it work? "There were many very good reasons, not least the economy, that meant it was somewhere between very difficult and impossible to be successful in that timeframe. If Tesco had been financially stronger, the business could have taken everything it learned over six years and refined and developed the model and got it to an acceptable place. Unfortunately there wasn't that economic firepower. There were problems all over the place, not least in the UK. And the decision was made."

Given the size of the task, it could be argued that five years did not allow time for Fresh & Easy to fully bed down into a massive, ultra-competitive new market, let alone flourish.

Still, Tesco backed Fresh & Easy for five years to the tune of at least £1.45bn. It never made a cent. It was a constant thorn in the side of Sir Terry Leahy's successor, Philip Clarke. When Clarke called time on the project in 2013, billionaire buyer and supermarket specialist Ron Burkle, who was loaned $120m by Tesco to buy the carcase, couldn't make it work either.

When Burkle finally put the business to bed in 2015, he reported that it "had been in freefall" and that he "couldn't overcome bad decisions made by the previous owner".

Others had suggested it was doomed from the start. One of them was Lord Ian MacLaurin, Tesco CEO from 1973 to 1997. MacLaurin had investigated America but wasn't convinced. He slammed the decision to launch Fresh & Easy at the Tesco agm in 2013 and later revealed to The Grocer he told Sir Terry Leahy in 2006 that he was "nuts" to try and take on the US. Lord MacLaurin also happens to be Tim Mason's father-in-law. Is it awkward when he comes round for Sunday lunch?

There is another long pause. "I think the best thing to do is to keep your own counsel on some things, particularly after the event," he replies. "So I will take my own advice and keep my own counsel."

It could have been so different. Mason had long been tipped to replace Leahy, who retired in 2012, though it was a competitive field. Alongside Mason stood Richard Brasher, Andrew Higginson, David Potts and Philip Clarke, who eventually got the job. Mason was made deputy CEO. Was he disappointed?

"Well, it was clearly not my choice, was it? But I would have loved to have been Tesco CEO."

Why does he think he didn't get it?

"I think, pragmatically, I made a bet, my family made a bet, Tesco made a bet, that we could be very successful in the States. If we had been, we might not be sitting here now. But the reality is I was in charge."

That meant when it came to the final deliberations over who would succeed Leahy in 2012, Mason was "managing a side that was not winning. And to go from managing a side that's not winning to managing a bigger side is a problem. So, it is what it is."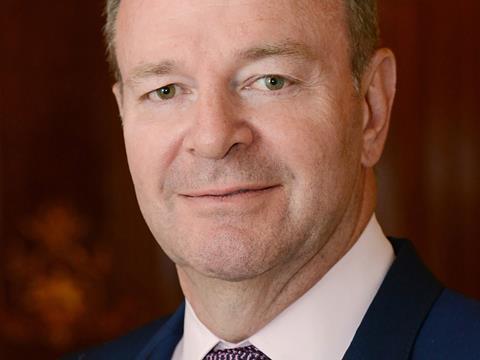 Lucky escape?

Clarke's three-year reign at the top was troubled. It ended with his sacking and he was last seen being hauled in for questioning by the fraud squad over the accounting scandal that engulfed Tesco towards the end of 2014.

One theory for his failure is that the growth-obsessed Leahy overstretched Tesco to distraction, neglected the UK operation, and threw Clarke a hospital pass.

But other pressures greeted Clarke, not least the ongoing fallout from the financial crisis and the subsequent rise of the discounters. With hindsight, did Mason have a lucky escape?

"The external pressures were great, no doubt about that. But how you behave and how you perform under those pressures is the mark of the man. And it absolutely did not have to be the way it was."

Clarke's tenure was also riddled by rumours of fallouts with his leadership team. There was an exodus of Tesco talent including Mason, Potts, Higginson, Brasher and Laura Wade-Gery. "You have to look to the board that allowed that to happen," says Mason.

As for the new CEO Dave Lewis, Mason says he's "doing a good job. He's focusing the business on the consumer, improving the shopping trip, the products and the category management. He's making Clubcard simpler and relevant, he's divesting distractions. He's doing the right things and I wish him the best of luck. He's a decent man and I hope he does well. And the staff deserve it."

Get smart

Mason walked away from Tesco with a £5.7m payout (which did not play well with disgruntled shareholders). He joined PE firm Sun Capital Partners in 2013, before reuniting with Leahy at digital promotion specialist Eagle Eye Solutions as chairman in 2015.

It's a coup for Eagle Eye, given Mason understands loyalty as well as anyone in the industry.

"What we achieved with Clubcard, a plastic card with a mag strip, can now be achieved with a smartphone. We can offer a sixth cup of coffee for free. We collect points. We enable you to send someone an individual offer for their birthday. All the things retailers think wouldn't it be great 'if', the 'if' is often Eagle Eye."
"Dave Lewis is improving the shopping trip, the products, he's making Clubcard simpler and relevant, he's divesting distractions. He's doing the right things"
What happens behind the scenes is arguably more important. Eagle Eye software sits in retailers' tills (it's currently being used by Asda and One Stop) so once the "attractive and relevant offer" is delivered and redeemed, "we digitally track it all the way. We eliminate malredemption, tell the retailer who redeemed the offer and start to build their big data field. We significantly help in the granularity you can exploit. And we make it much easier to measure the ROI."

Sporadic trials aside, supermarkets are still using old-fashioned plastic loyalty cards. If smartphones are the future, why are they still stuck in the past?

"We have to articulate what we enable retailers to do for consumers so rather than being a big theoretical possibility, they just get it. It's digital. It removes all the administration and friction from the operation and delivers a much higher level of personalisation than has previously been possible, at vastly lower cost. And we can do it before, during and after the shopping trip."

He adds that Clubcard is the "most successful loyalty scheme in UK grocery, probably in the world, but you would clearly do it digitally now. We live in a digital world. If your store doesn't use digital tools to enhance it, you're making a mistake. You look old-fashioned, irrelevant and outdated. The opportunity for the smartphone to be the next generation of loyalty is there. And you'll know you're being successful when you see people with their phones in their hands, not in their pockets."

Either that or they're playing Pokémon Go. But the popularity of Pokémon shows smartphones still have untapped potential to wow consumers and drive footfall to locations.

And when supermarkets do inevitably take smartphones seriously, there is serious money to be made by digital operators like Eagle Eye that can execute their plans. So perhaps Tim Mason will always be a little wistful about how it ended at Tesco. But right now, in his position, on the outside looking in isn't a bad place to be.