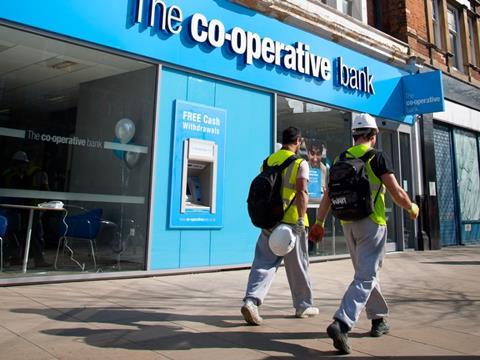 The Co-operative Bank has confirmed it made a loss of £1.3bn last year.
The bank, which is 30% owned by The Co-operative Group following a recapitalisation plan last year, said losses widened from £675m to £1.3bn in the year to 31 December 2013.
It also said it did not expect to return to profit in 2014 or 2015.
"The results today reflect the magnitude of the issues that have come to light," said CEO Niall Booker.
"During 2013 the task for the new management was to keep the Bank alive. The successful completion of the Liability Management Exercise prevented the Bank from going into resolution, preserving the Bank for our customers and protecting jobs without cost to the taxpayer. However, there continue to be significant issues which need to be resolved."
Booker added that despite those significant issues he was "enthusiastic" about the long-term potential of the bank.
"We have started to simplify the business; we are reducing costs and are currently ahead of schedule in de-risking our assets," he said.
"We are also beginning to fix the fundamentals of the Bank as we drive the change needed to return to our roots as a bank focused on our retail and SME customers."
And apologising to customers, Booker added: "We appreciate that customers and other stakeholders continue to feel angry about how past failings placed the future of the business so seriously at risk. I would like to apologise to them, to thank them for their continued loyalty and to thank colleagues for their commitment during such difficult times."
The Co-op Bank also revealed Booker, who took on the role 10 months ago, will receive a £2.9m pay package in the next 12 months: £1.2m in basic pay plus a £1.7m bonus based on the future performance of the bank.
The results come ahead of publication of The Co-op Group's full-year results on 17 April when it will reportedly post losses of £2bn.