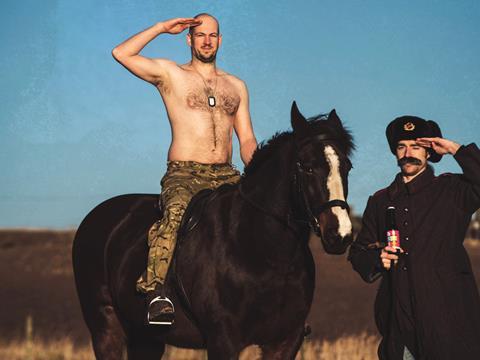 The rate of sales increases across the UK's fastest growing fmcg suppliers has slowed dramatically as challenger brands have been snapped up by bigger rivals, according to The Grocer's Fast 50.
The average two-year compound annual growth rate (CAGR) of the 50 companies in the study fell from 30.6% last year - the highest figure in the six years of the Fast 50 - to 22.3%. Half the firms in this year's list would not have made it in 2014, needing a CAGR of 14.3% to qualify, compared with 20.2% last year.
Simon Peacock, head of consumer at corporate finance boutique Catalyst, which compiled the study, said the lack of strong challenger brands, following the sale in recent year of Innocent, Ella's Kitchen and Tyrrells contributed to the slowdown.
"After a few years of strong growth many businesses are bedding down and the challengers of the past have matured, with no one to replace them. There are normally a few of these challenger brands appearing every year but, with the exception of Fentimans, that hasn't been the case."
Maverick brewer BrewDog is one challenger brand to remain, topping the list for the second year in a row. with a two-year compound annual growth rate of 66.7% as sales shot up to £30m in 2014.
CEO James Watt put the success down to its ownership structure, with 35,000 shareholders in the Equity for Punks crowdfunding scheme. "Their investment has allowed us to scale up without selling out," he said. "They drive our growth and keep everything we do relevant to the people we're selling to."
Only five alcohol producers made the Fast 50, down from eight last year, but three were in the top 10 compared with just BrewDog in 2014. Meantime, Bath Ales and Aspall all dropped out this time round.
Bakery features seven times, up from two, with Peacock attributing the success of businesses such as David Wood (no 2), Bread Holdings (12) and Higgidy (20) to the popularity of The Great British Bake Off. Despite the challenges facing the dairy sector, there were 11 cheese and dairy businesses in the last, up from four in 2014