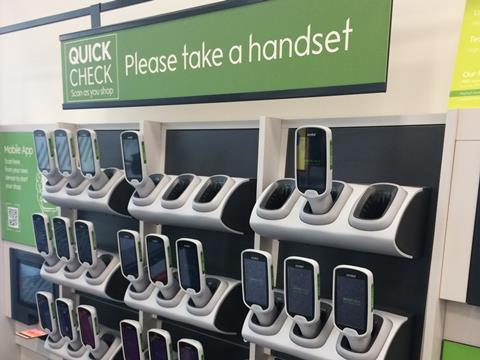 With its second win this year, Waitrose beat its closest rival by 10 points. Its Menai Bridge, Anglesey store was "very clean and well maintained". It had only one out-of-stock item, for which a staff member suggested an alternative. Our shopper particularly liked the store layout - "it makes sense and flows well" - and described the experience as a "lovely shop".

Sainsbury's Cheltenham came second. There were gaps on the shelves and it appeared a restock was needed. One staff member impressed with his "excellent product knowledge" on two separate occasions.

Tesco in Finchley suffered on shop floor service in this "very large" store on a quiet Friday evening. Three employees "seemed reluctant to engage or put any effort into helping". Only one product was unavailable, but "staff were the major disappointment".

In fourth place was Morrisons in Perth, which had five unavailable items. Our shopper was "disappointed by the general appearance of the store" and noted "many empty shelves" and "empty boxes in front of products". Restocking was taking place, but "slowly and with little sense of urgency".

Asda Wakefield had three unavailable items and offered a hit-and-miss experience with staff members; one was described as "smiley and friendly" while another "didn't seem too happy to be asked to help". The employee told her someone would bring out the item and our shopper "waited to the point of feeling embarrassed" before the employee returned and said that, in fact, the item was out of stock.