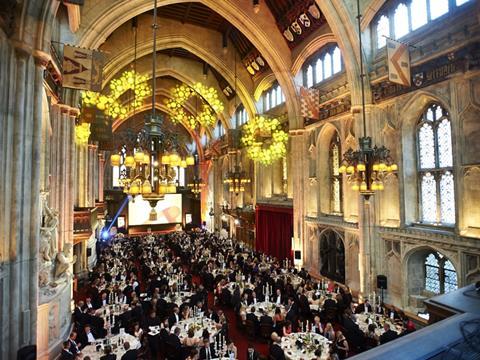 The hunt for the winners of The Grocer Gold Awards 2021 has begun, and with nine new categories, it will be the biggest programme ever.
The enhanced lineup will see more emphasis given to products and suppliers, with new awards for alcoholic drinks brands, household goods, personal care and petfood, as well as the return of our Own-label and Branded Supplier of the Year competition.
The Factory Manager of the Year Award, conceived for the 2020 awards to help recognise the crucial role of production in the response to the coronavirus, will also continue.
Also returning is the Own Label Range of the Year, an award now open to wholesalers as well as retailers.
In total there are 34 awards to be won, in a lineup that aims to capture the full and diverse contribution that the grocery retail, wholesale and supply sector has made since the outbreak of the pandemic, said The Grocer's editor, Adam Leyland.
"No-one can be in any doubt of the value of the grocery sector to this country since last January. The effort has been heroic, with an extraordinary and enterprising response accompanied by some stunning performances across the sector, from the smallest community stores, to multinational fmcg giants.
"The Gold Awards have always celebrated the industry's greatest accomplishments. In 2021 it's fitting that there will be awards than ever, so the celebrations can be the biggest and best ever."
The deadline for award entries is 8 March. The Gold Awards are scheduled to take place at the Guildhall in London on 5 October.
To enter the awards and for more information on the categories and criteria go to thegrocergoldawards.co.uk