New products in 29 categories fought it out to be crowned winners of the 2017 awards this week
Adult Drinks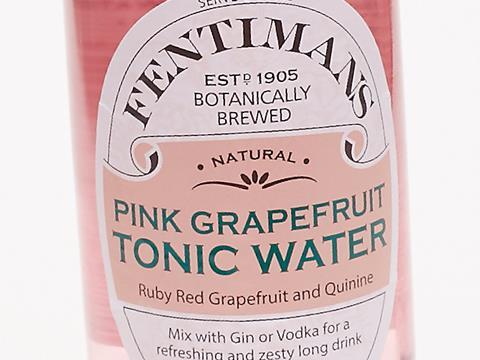 Fentimans Pink Grapefruit Tonic Water
Our expert judges said this premium drink "had great, sophisticated adult taste". Offering value for money and featuring "lovely" packaging, it was "a proper adult soft drink", on trend and living up to its promise (rsp: £1.90/500ml).
Highly Commended
R White's Premium Raspberry Lemonade
Finalists
Belvoir Rosé Without the Hangover
Franklin & Sons Ginger Beer & Malted Barley with a Squeeze of Lemon
Funkin Skinny Mojito Cocktail Mixer
Sparkling Ice Orange Mango
Zeo Peach & Grapefruit
---
Ambient Ready Meals and meal Centres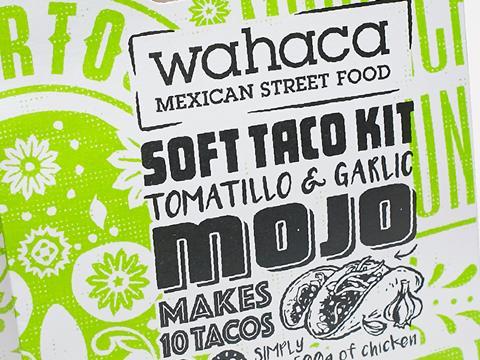 Wahaca Tomatillo & Garlic Mojo Soft Taco Kit
This street food-style meal kit from the Wahaca Mexican restaurant chain was "gorgeous" and innovative, said our consumer testers. They praised the "strong flavours" and "good textures". The kit was seen as especially relevant to younger shoppers. Our experts applauded its premium packaging, convenience and contemporary nature (rsp: £3.69/470g).
Finalists
Kohinoor Tarka Dal – Meals in Minutes – Indo-European Foods
Princes Edition Mackerel Fillets in a Brazilian Sauce – Princes
Urban Noodle Sweet & Sour – Petty Wood
---
Baby & Toddler Food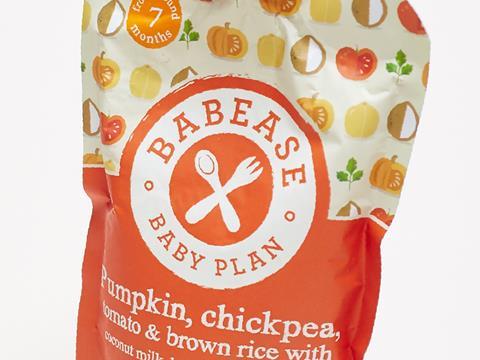 Babease Organic Pumpkin, Chickpea, Tomato & Brown Rice Masala
The pouch welcomed babies "to the world of flavours" said our experts (rsp: £1.49/130g).
Highly Commended
HiPP Organic Apple & Peach Porridge Pouch
Finalists
Babease Organic Pumpkin, Chickpea, Tomato & Brown Rice Masala
Ella's Kitchen Veg Blends Super Smooth Purée – Carrots, Peas & Kale
Kiddylicious Veggie Straws
Little Dish Pop Pops – Original
Piccolo Mango, Pear & Kale with a Dash of Yoghurt
---
Bread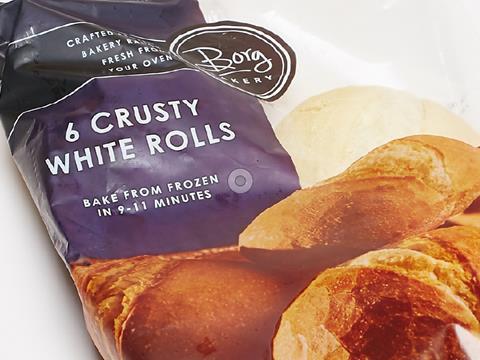 Borg Bakery 6 Crusty White Rolls
These frozen bread rolls were of a "remarkable standard", while being convenient and great value for money, according to our expert panel, which also lauded the "excellent taste and texture" (rsp: £1.25/450g). Consumers were impressed by the "restaurant quality" of the product. Baked directly from the freezer, the rolls were "fluffy" and "tasty" with a "crunchy outer". The packaging also came in for praise for looking "expensive". In fact, these "stupendous" rolls attracted no negative comments.
Highly Commended
Warburtons White Toastie Pockets
Finalists
Hovis Soft White Loaf
---
Breakfast
Quaker Oats Super Goodness Super Fruits Blueberry, Cranberry & Guava
"Tasty", "healthy", "easy to use" and "very sweet" were some of the many positive descriptions provided by our consumer panel of this porridge in individual sachets that tap the trend for superfood. The "good amount of berries", "lots of information on pack" and overall appearance were further attractions. Our experts liked the packaging and the fruit content, adding this "convenient" breakfast option from PepsiCo would be a good store cupboard standby (rsp: £2.99/280g).
Finalists
Oomf! Cinnamon Roll Porridge Pot, 20g Protein with no Added Sugar
---
Cakes & Biscuits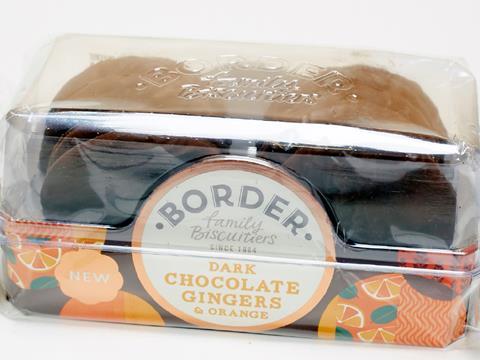 Border Biscuits Dark Chocolate Gingers & Orange
This "beautifully executed premium product" was "nicely presented" and "fairly priced", said our experts (rsp: £1.50/175g). Our consumers agreed, saying the "beautiful" dark chocolate biscuits were "moreish" and their packaging was "classy".
Highly Commended
McVitie's Digestives Thins – Milk Chocolate
Finalists
Burton's Biscuit Co Jammie Dodgers – Best Ever Recipe
Millie's Ready to Bake Milk Chocolate Cookie Dough
Twix Cookies
---
Condiments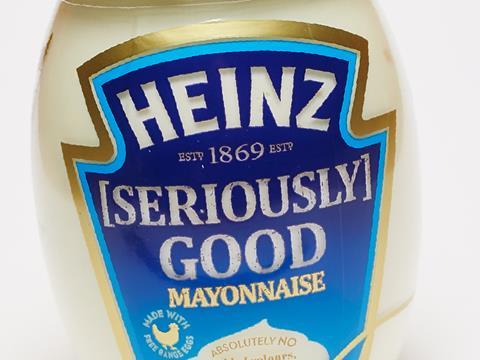 Heinz Seriously Good Mayonnaise
This challenger to the dominance of Hellmann's mayo was "a risk worth taking". That's according to our experts. Like its bulbous jar, the product was "different" and looked good on shelf, they said. The "lovely" smell, "smooth" texture and "pleasant aftertaste" appealed to our shopppers too (rsp: £3.49 for 680g).
Highly Commended
Hellmann's Tomato Ketchup Sweetened Only by Honey
Finalists
Hawkshead Relish Company Black Garlic Ketchup
Monini Classico Squeezable Extra Virgin Olive Oil
---
Chilled Ready Meals and meal Centres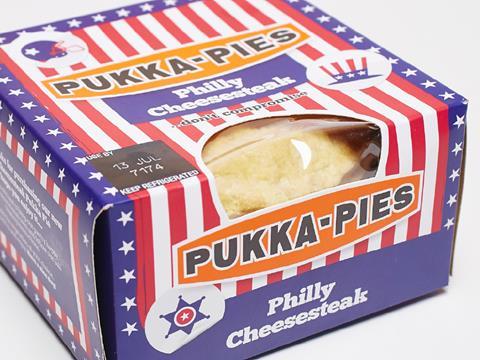 Pukka Pies Philly Cheesesteak
With its nod to the ongoing Americana trend, this meat-and-cheese pie from Leicestershire's Pukka Pies was no-nonsense, said the expert judges, with "a nice honesty about it", and it tasted "better than you expect for the price" (rsp: £1.50/226g). The packaging was "savvy", too. Our consumers, meanwhile, were impressed by the "lovely pastry crust and base" the pie had. It tasted "like a chip shop pie", they said, and it was "nice to have the cheese melted in it".
Finalists
Fit Kitchen Pad Thai Chicken with Zesty Sauce
Pure Butternut Squash Risotto
---
Crisps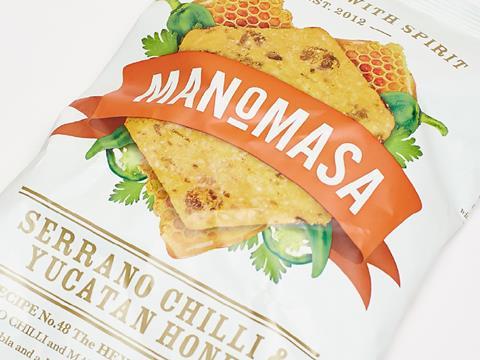 Manomasa Serrano Chilli & Yucatan Honey Tortilla Chips
These premium tortillas from It's All Good dazzled our experts, who called them "bold", "quirky" and "delicious". The snack was a "brilliant all-rounder" (rsp: £2/160g).
Highly Commended
Emily Veg Crisps Crunchy French Beans, Sugar Snap Peas & Black Edamame Crisps
Finalists
Corkers Crisps Hand Cooked Olive Oil Vegetable Crisps Seasoned with Sea Salt
Great British Sauce Co Hot & Sweet Chilli Seasoned Potato Crisps
Walkers Bugles Southern Style BBQ
Wellaby's Simple Bakes – Smoky BBQ
---
Dairy-Free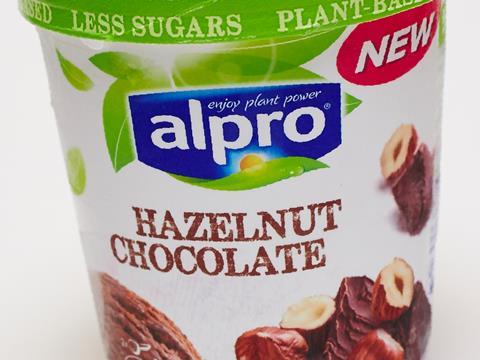 Alpro Hazelnut Chocolate Ice Cream
There was agreement among both experts and shoppers that this large format offering from Alpro delivered to a high standard, bringing dairy-free ice cream in to the mainstream and putting it shoulder-to-shoulder with its dairy rivals. The hazelnut flavour was enjoyed by all, as was the lack of excessive sweetness (rsp: £3.50/500ml).
Highly Commended
Oatly Creamy Oat Fraiche
Finalists
Alpro Oat Original – FreshBooja-Booja Caramel Pecan Praline Dairy Free Ice Cream
Perfect World Caramel Pecan Ice Cream
Vita Coco Coconut Milk Alternative
---
Frozen Ready Meals and meal Centres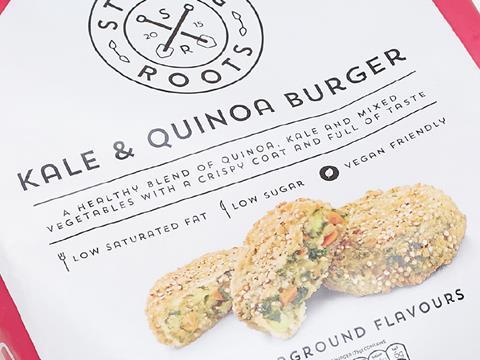 Strong Roots Kale & Quinoa Burger
"Truly innovative" said our expert judges (rsp: £2.99/450g).
Highly Commended
The Saucy Fish Co Cook From Frozen Salmon with Chilli, Lime & Ginger Dressing
Finalists
Linda McCartney's Vegetarian Shredded Hoisin Duck
Pizza Express Hawaiian Ham & Pineapple Chutney Pizza
Pizza Express Prawn Linguine
Slimming World Aromatic Chicken Noodles
Young's Gastro Tempura Battered 8 Chunky Cod Fish Fingers
---
Gluten-Free Sweet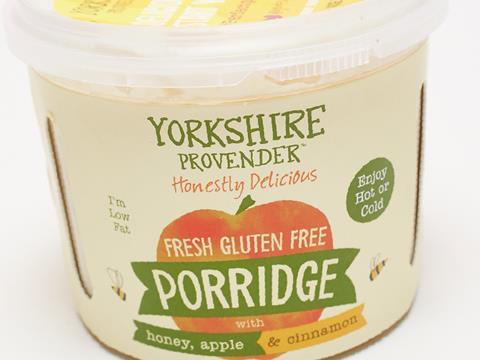 Yorkshire Provender Gluten-Free Fresh Jumbo Oat Porridge with Apple & Cinnamon
More innovative and with packaging surpassing that of its free-from rivals, this breakfast option impressed experts and coeliac consumer panels alike, variously described as "comforting", "healthy", and "natural" (rsp: £1.79/300g).
Highly Commended
McVitie's Gluten-Free Chocolate Hobnobs
Finalists
Genius Gluten-Free Cranberry & Oat Breakfast Bakes
Nakd Cocoa Mandarin Posh Bits
Prewett's Cranberry & White Chocolate Cookie
---
Household Products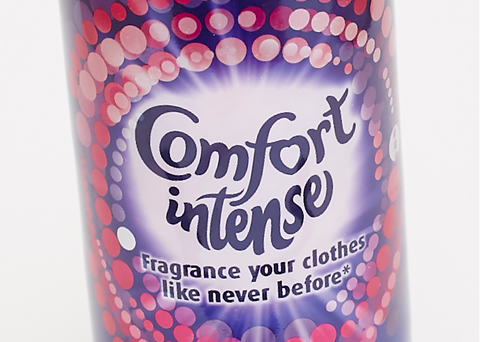 Comfort Perfume Pearls
Unilever's latest fabric conditioner was an "innovative and brilliant commercial idea" that would add value to the household category, our experts insisted. They liked the aroma, too. Consumers agreed it was "a good idea" and were attracted to the way it made clothes "smell great and feel soft" (rsp: £5.50/275g).
Highly Commended
Hob Pride
Finalists
Comfort Perfume Pearls
Protector Health & Hygiene Antimicrobial Household Gloves
Surf Perfect Black
Zep Commercial 10 Minute Hair Clog
---
Infants Care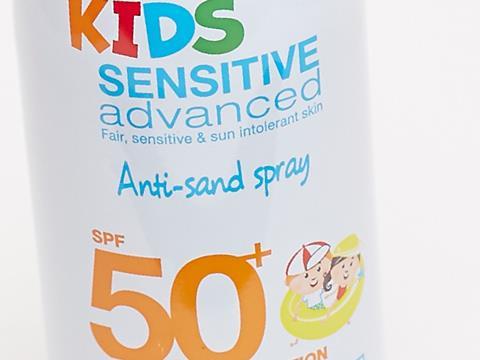 Ambre Solaire Anti Sand Spray
This factor 50 sun protection spray with a sand-repelling action was easy to apply and covered skin well, said shoppers. They enjoyed the "lovely holiday smell" and thought the premium product ideal for babies and children alike. It also felt good on the skin. Our expert judges agreed it was "not sticky or slimy" and appeared to work well (rsp: £12/200g).
Highly Commended
HiPP Organic Foaming Hand Wash
Finalists
Paddy's Bathroom Dream Time Gentle Baby Bubble Bath
Paddy's Bathroom Tangy Tangerine Bubble Bath
---
Hot Drinks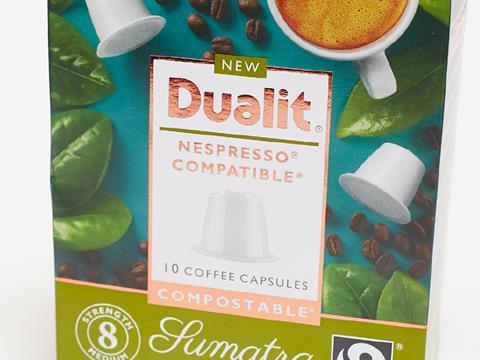 Dualit NX Single Origin Sumatra Mandheling Compostable Coffee Capsule
This compostable product's environmentally responsible credentials and "nice looking packaging" sparked experts's interest, while consumers enjoyed the "full-bodied" flavour and "smooth" aftertaste of the coffee, with its strength rating of eight (rsp: £2.90/52g).
Highly Commended
Drink Me Chai Sugar-Free Chai Latte
Finalists
Starbucks Guatemala Antigua Single Origin Espresso Capsules
Starbucks Kenya Single Origin Espresso Capsules
---
Gluten-Free Savoury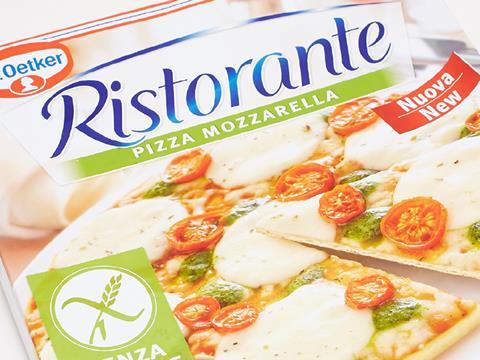 Dr Oetker Ristorante Gluten-Free Pizza Mozzarella
Both consumer panels and experts were full of praise of this pizza. For many consumers, it had "the perfect texture". It was a new and different addition to the free-from category, with a crispy base and "great topping". Our experts called the frozen product superior to many restaurant pizzas. It "didn't taste gluten free" and offered very good value for money (rsp: £2.99/370g).
Finalists
Genius Gluten-Free Toastie
LighterLife Light Bites – Cheddar Cheese & Chutney
Too Good To Be Gluten-Free Red Thai Chicken Pie
---
Desserts
Pizza Express Tiramisu Gelato
This gelato from Pizza Express was great value, both panels of judges agreed. They also praised the Italian-style ice cream's texture and "creamy" flavour , and its innovative use of tiramisu pieces. The "very chic" dessert brought restaurant-quality food in to the home, shoppers added (rsp: £2.50/480ml).
Highly Commended
Little Pot of Malted Milk Chocolate
Finalists
Mary Berry My Mother's Bread & Butter Pudding
Matthew Walker Golden Mulled Plum & Port Pudding
Müller Simply Bliss Strawberry
---
Dairy-Based
Yazoo No Added Sugar Strawberry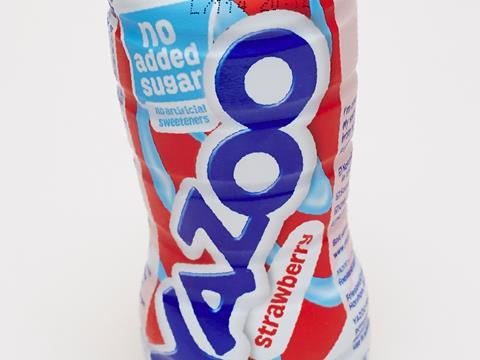 "Refreshing" and "truly innovative" said our experts. "A technical innovation" in a "great format" adhering to clean label requirements (rsp: £1.60/4x200ml). The "snazzy" bottle pleased consumers, too, as did the strong flavour of the "refreshing" low-sugar milk drink from Friesland Campina. It was not too sweet and kids would love it, they said.
Finalists
Arla Protein Plain Cottage Cheese
Delamere Dairy Spreadable Goats' Butter
Fuel10K Quark with Fruit: Mango & Passionfruit
---
Cooking Sauces & Marinades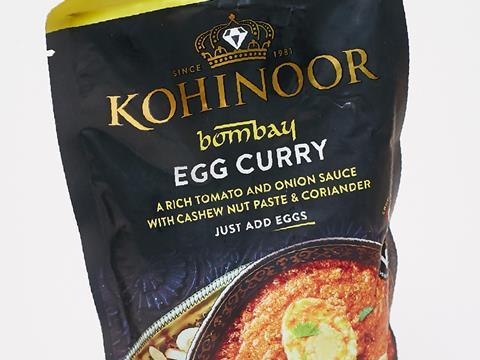 Kohinoor Bombay Egg Curry
Indo-European Foods had produced a curry more versatile than the pack suggested, claimed the panel of expert judges. With its "natural ingredients", the mix of spices offered depth and balance (rsp: £1.25/375g). The kick from this "flexible" sauce was strong "but not overpowering", shoppers added.
Highly Commended
Slimming World Chip Shop Curry Sauce
Finalists
Bisto Best Beef & Red Wine Rich Gravy Sauce with Chestnut Mushroom
Homepride American Texan BBQ Cooking Sauce
Yutaka Japanese-Style Curry
---
Meal Accompaniments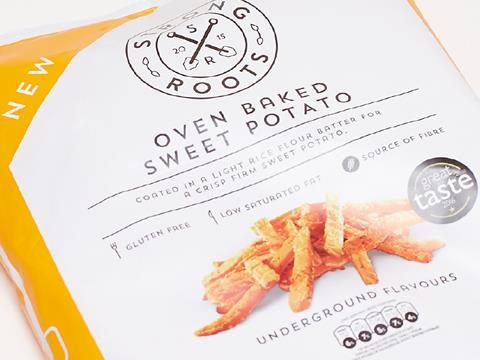 Strong Roots Oven Baked Sweet Potato
The good quality taste and "standout packaging" charmed our experts, while shoppers thought these "very moreish" frozen sweet potato chips were crunchy with a "great texture". There was "healthy and natural appeal" too (rsp: £2.99/500g).
Highly Commended
Napolina 50%/50% Fusilli Pasta
Finalists
I Am Super Grains – Quinoa, Mixed Peppers & Lentils
Mash Direct Sweet Potato Fries
Paxo Sensational Lemon, Rosemary & Thyme with Ciabatta Breadcrumb Stuffing
---
Personal Use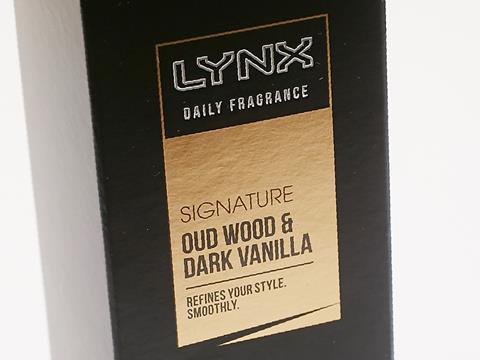 Lynx Signature Daily Fragrance
In an extremely diverse category, this fragrance from Unilever, one of a three-strong range (rsp: £5.99 for 100ml), stood out for judges by virtue of its "well balanced" aroma and "simple, clean and strong design". It was also "extremely good value for money", didn't irritate the skin and brought something new to the market.
Highly Commended
Rowse Pure Honey & Lemon Sachets with Vitamin C
Finalists
EvoShave Shave By Touch
Logic Pro
---
Sausages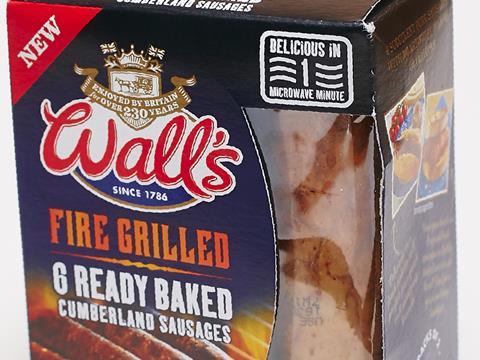 Wall's Ready Baked Fire Grilled Sausages
These ready baked Cumberland sausages from the well-known Wall's brand were "banger on!" quipped one expert. Others said it was "very convenient", a "smart idea" with a pleasing smell. Consumers took to the "peppery" and "smokey" flavour and enjoyable aftertaste. Good value for money (rsp: £2/275g), they also liked the "good clear" packaging in a "luxurious" black. It was a "quick and easy snack" that would be most appealing to teenagers, our consumer judges added.
Highly Commended
Debbie & Andrew's Clean and Lean High Protein Chicken Sausages
---
PetFood/Treats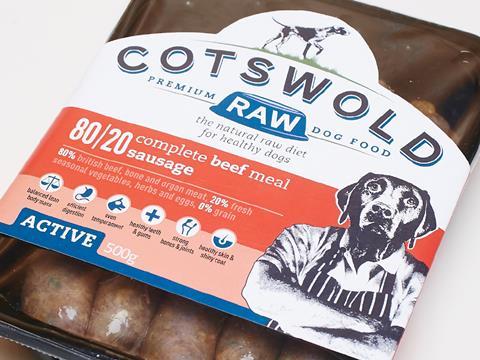 Cotswold Raw 80/20 Beef Sausages
An innovative product packed with inspired branding made this food for dogs an easy winner. Dog owners loved the convenient way to feed their pet fresh food. The sausages, with 80% raw beef and bones and 20% season fruit and vegetables, were described as "chunky" and "big and juicy" with "no horrible smell". The clear on-pack instructions were beneficial.
Highly Commended
Feline Cuisine Selection Pack
Finalists
Hey Diddle Diddle – Dog Dry Salmon & Rice
Lily's Kitchen Delicious Chicken Complete Dry Food for Cats
---
Savoury Snacks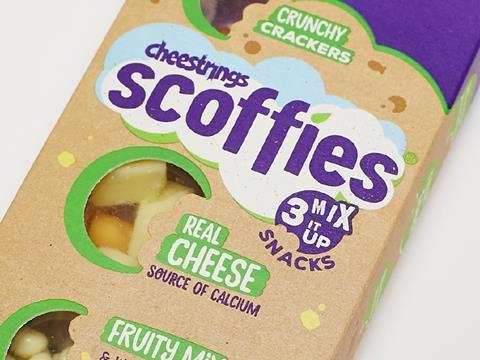 Cheestrings Scoffies Fruity Mix – The Green One
This resealable snack pack for children contained a good combination of cheeses, bringing something different to the category, our panels said. The Kerry Foods product was seen as healthy, and ideal for kids' lunchboxes (rsp: £1.50/60g).
Highly Commended
Cathedral City Baked Bites
Finalists
Captain Tiptoes' Smoky Bacon PNuts
GoGo's Full of Beans
Planters Nutrition Protein Mix
Snackling Sea Salted
The Sausage Roll Co – Pork and Smokey Bacon
---
Smoothies & Fruit Juices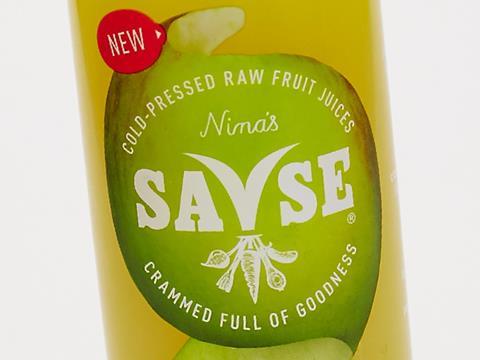 Savse Jonagold Apple
With its "light and refreshing" taste, pleasing packaging and good explanation of the cold-press production process, this juice was a hit with experts – while consumers rated the "good smell of apples" and the "high quality ingredients". The product tasted just like freshly squeezed apple juice, they said, and the "very nice" clear bottle was a good size and shape, ideal for viewing the contents and on-the-go occasions. Shoppers in the Midlands were especially complimentary (rsp: £1.79/250ml).
Finalists
Fruella Fruit Juice – Orange
Innocent Berry Protein Super Smoothie
Naked Protein Smoothie Tropical Punch
---
Soups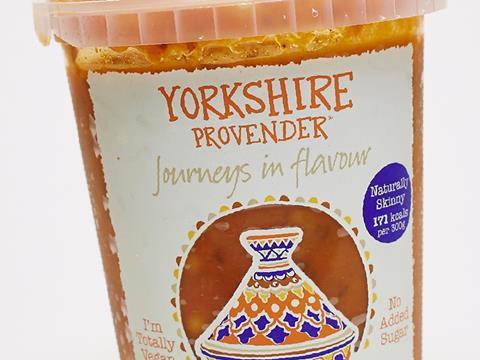 Yorkshire Provender Moroccan Vegetable Tagine
Experts praised this North African-inspired recipe for being filling, with a pleasing balance of flavours and a wholesome texture. Shoppers loved this "hearty" soup for being "beautiful" and "wholesome". It was "an ideal standby". The "clear and bright" packaging was practical – "you can see the product – and eye-catching, with lots of information about the product (rsp: £2.49/600ml).
Finalists
Yorkshire Provender Rustic Vegetable Broth with Lentils, Kale & Quinoa
Yorkshire Provender Piri Piri Chicken Soup
---
Sweet Accompaniments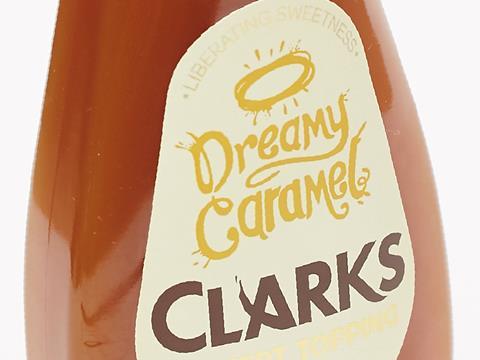 Clarks Dreamy Caramel Dessert Topping
Our experts hailed this "bold step in new product development", believing it "could change the way the category progresses" thanks to its lower sugar formulation. It also offered good consistency, and was a "really good execution" (rsp: £2/320g), while shoppers loved its versatility.
Highly Commended
Pip & Nut Crunchy Maple Peanut Butter – Pip & Nut
Finalists
Ambrosia Deluxe Custard Vanilla & Clotted Cream
The Groovy Food Company Organic Coconut Sugar
---
Sweet Snacks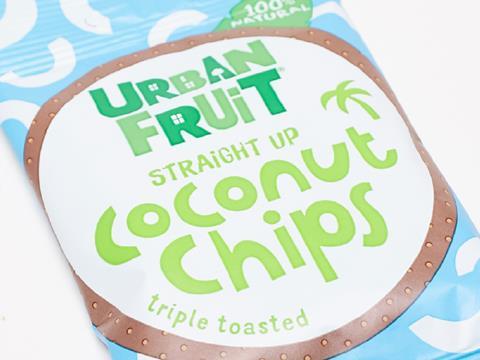 Urban Fruit Coconut Chips – Straight Up Coconut
These coconut nibbles were moreish thanks to their triple roasting and sprinkle of salt, said our experts. Both flavour and texture were pleasing, both stages of judging agreed. The chips were "easy to eat" as a snack or as sprinkles (rsp: 99p/25g).
Highly Commended
Nature Valley Protein Peanut & Chocolate
Finalists
LighterLife Light Bites – Apple & Strawberry Yogurt
Pop Works & Company Sticky Toffee Pudding Popcorn
Whole Earth Power Balls – Pumpkin, Chia & Flax Seeds
How the New Product Awards work… and how to enter in 2018
Each product in our New Product Awards is first tried and tested by at least 50 consumers, all under controlled conditions, and assessed for visual appearance, taste, texture, packaging and value for money (among other measures) before moving on for further evaluation by our expert panel. Products are then, where relevant, prepared in professional kitchens, as they undergo scrutiny by expert judges, with the combined scores from the two stages used to determine the winners.
Former winners have described the process as "fantastic recognition" for all their hard work, providing opportunities to build up bigger and better retail listings, and "reinforce a brand's premium credentials" by walking away with a prestigious and hard fought award.
And from the moment our 2017 winners are crowned at a glittering ceremony at the Marriott Grosvenor Square hotel this week registrations will be open for next year's competition.
So whether you've launched a mindblowing dessert, unique laundry detergent, or the next seriously good condiment, head straight to the New Product Awards website to register.
Brands that believe they have the winning formula across one of the 36 categories (25 food and 11 non-food) can register their interest straightaway by heading to thegrocernewproductawards.co.uk (where all 2017 finalists, winners and photos will also be published) with entries officially open from December this year. The deadline for entries will be in late February 2018.