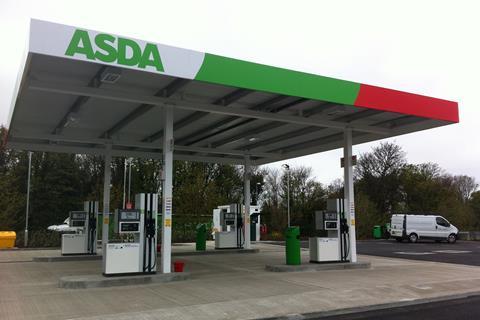 When Debenhams was brought by a private equity consortium in 2003, it was in debt to the tune of £100m. By the time of its collapse, it was £1bn in debt. Its stores had been sold off for almost £500m, while £1.2bn had been drained from the company in dividends by its new owners in three years.
Fast-forward to 2023, three years after the collapse of Debenhams, and the rise of private equity ownership on the high street continues. Except now the stakes are higher. Much higher.
GMB estimates owners TDR Capital and the Issa brothers now employ roughly 10% of the general retail store workforce through their ownership of Asda. This doesn't even include retail workers in their petrol forecourt business, the EG Group, or hospitality businesses such as the David Lloyd Group.
Asda is not just another high street retailer feeling the heat of changing shopping habits. It is one of the 'big four', an integral part of the UK's food supply.
Now Asda finds itself on the verge of a merger that will combine the two businesses and their monumental debt. Just like Debenhams before it, the repercussions of that deal may not be felt for many years to come – but when they are, the consequences could be even more catastrophic.
As interest rates have risen, TDR and the Issas are frantically looking for options to manage their £7bn debt mountain, built up through mass expansion and lumbered primarily on the EG Group petrol forecourt business.
Adding together the £4.7bn of debt from acquiring Asda would be to saddle one of the largest private sector employers in this country and an integral part of this country's food supply with £11.7bn of debt – not a penny of it of Asda's making.
The future of Asda – and the ownership of a great British institution – matters for consumers, its 145,000 employees, the government and regulators alike.
Yet with greater PE ownership on the high street comes less accountability over our national infrastructure, our food and fuel supplies. GMB believes that one of the options open to ministers – and indeed a future Labour government – is greater regulation, scrutiny and oversight of financial deals that are in the public interest. And this deal very much falls into that category.