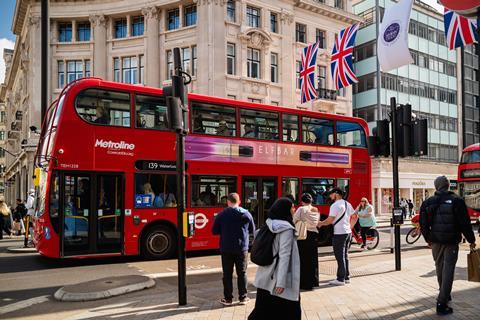 ElfBar says it has pulled all TikTok marketing after being found in breach of advertising codes.
The brand was rapped by the Advertising Standards Authority (ASA), who found a TikTok post from the account @Panaxhe_ promoting the electronic cigarette brand was in breach of advertising rules.
The May post featured day-in-the-life scenes of a young man which included the use of ElfBar vapes. In the video post, he writes in a notebook 'Why I love my ElfBar rechargeable disposable pods'. On-screen text stated 'Rich flavour' and 'Rechargeable pods save a lot of money' with a heart-eyes face emoji.
The post was judged to be promoting vapes, and because it was a public post and viewable by any TikTok user, was considered in breach of the rules.
Internal review
In its response to the ASA, ElfBar owner Green Fun Alliance said it "would improve their internal review and monitoring mechanisms to ensure all online content complied with regulatory requirements". It said it had conducted an internal investigation involving its outsourced marketing agency "to understand how the video came to be produced".
The company added its "outsourced marketing provider had released the video without conducting the necessary checks with ElfBar".
TikTok said the video did not appear in paid-for ad space, but because it violated its branded content policy and community guidelines, the post had been removed from the platform.
Imperial Tobacco
ElfBar added that as a result of the complaint – which was initially raised by Imperial Tobacco – it would cease all TikTok marketing in the UK.
Last summer, an Observer investigation found ElfBar was regularly promoting its products on TikTok, finding a slew of posts showing influencers – who claimed to be paid for promotions and benefiting from free products – vaping to camera.
A second vape brand, HQD, was also found in breach this week, following a TikTok post by former Gogglebox contributor George Baggs.
In the post, the 19-year-old says he is "Matching my outfit with my HQD vape". HQD claimed it "did not believe he was encouraging viewers to try the product" but the ASA disagreed and banned the ad from appearing again.
A recent ASH survey found TikTok was the most common place for respondents to have seen vape promotion online, with nearly half saying they had done so. The survey also found over half (56%) of 11 to 17-year-olds reported being aware of vape promotion. TikTok and Instagram were the most frequently mentioned online sources of promotion reported.
The government is currently seeking evidence on how to curb the rise in youth vaping, with part of its focus on the role of social media.