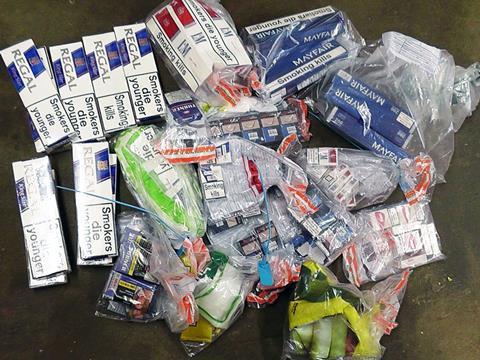 Hundreds of people in the North East have reported illegal tobacco sales and dealers following the launch of the first campaign in the region to tackle the illicit trade.

Trading standards teams have received over 350 tip-offs since tobacco control programme Fresh launched its new Keep it Out campaign in November last year.

Durham County Council's trading standard teams alone have received over 50 pieces of intelligence on suspected illegal tobacco sales, triggering four raids and the seizure of 110,000 illicit cigarettes and 115kg of hand rolling tobacco.

Keep it Out was designed to generate awareness on how illegal tobacco brings crime into local communities. It features radio adverts, posters, flyers and retailer guides, as well as a leaflet drop to 360,000 North East households.

"We are delighted to see this campaign making people think twice about buying and selling illegal tobacco, and to see hundreds of pieces of information coming through. We know most people do not want illegal tobacco in their local community," said Fresh director Ailsa Rutter.

"We worked with Trading Standards colleagues and with smokers all over the North of England to develop the campaign, explore people's understanding of the issues and find out what concerns members of the public about illegal tobacco sales."

Anyone with information is encouraged to share it on the Keep it Out campaign's website or call the illegal tobacco hotline.

Fresh was launched back in 2005 as the UK's first dedicated regional programme for tobacco control, and is currently funded by 11 out of 12 North East local authorities.