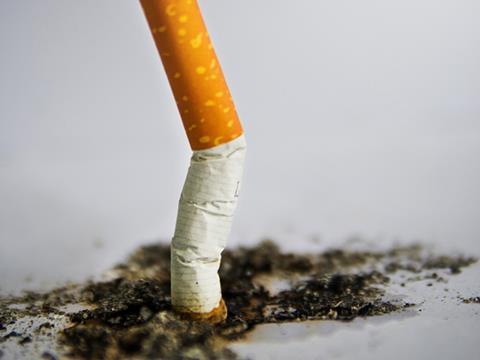 Imperial Brands has suspended its operations in Russia, making it the first tobacco giant to cease activity in the country following the invasion of Ukraine.
The company has halted production at its factory in Volgograd, which sits in the southwest of Russia, relatively close to the Ukraine border.
It has also stopped all sales and marketing activity in Russia.
"This decision comes amid a highly challenging environment in Russia as a result of international sanctions and consequential severe disruption," Imperial said in an announcement on the London Stock Exchange.
"We will be supporting our Russian employees, who continue to be paid while operations are paused."
The suspension is the strongest response from a major tobacco company to Russia following its invasion of Ukraine.
British American Tobacco confirmed to The Grocer its business in Russia continues to operate with 2,500 employees.
A spokesman cited "a duty of care to all our employees at this extremely complicated and uncertain time for them and their families".
The company has nonetheless suspended all planned capital investments in Russia to focus on locally-produced tobacco products, including heated tobacco.
"We are scaling our business activities appropriate to the current situation, including rationalising our marketing activities," the BAT spokesman said, adding that the company would continue to comply with all international sanctions related to the conflict.
Imperial has already suspended its operations in Ukraine, where it has 600 employees. Its businesses in Russia and Ukraine accounted for 2% of the group's net revenue and 0.5% of adjusted operating profits in FY21.
BAT has likewise suspended its business and manufacturing operations in Ukraine, where it employs more than 1,000 people. Its spokesman said the company is "providing all the support and assistance we can to our colleagues, including relocation and temporary accommodation".
Philip Morris International and Japan Tobacco International have previously confirmed the suspension of operations in Ukraine.
"The safety and security of our colleagues and their families is our primary concern, and we have therefore temporarily suspended our operations in Ukraine," said Jacek Olczak, CEO at PMI.
The company said it had "contingency plans in place to restart the supply of products once safe conditions allow".
Contacted for comment, neither PMI nor JTI revealed any plans to suspend operations in Russia.