As unlikely as it seems, this sector has been the scene of grocery's biggest post Brexit vote bust-up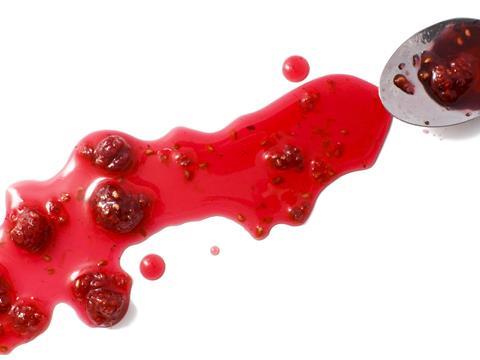 As unlikely as it seems, this sector has been the scene of grocery's biggest post Brexit vote bust-up. More unlikely still, it was over a spread made in the Staffordshire town of Burton on Trent using brewing byproducts.

When Tesco pulled Marmite in October in response to Unilever's proposed 10% price hike, the news made front pages. The Sun branded Unilever 'greedy' and painted Tesco as a hero of the people. #Marmitegate went viral across social media. Still, there's no such thing as bad publicity, right?
Data Box
For 20% off the complete category ranking click here and enter discount code NIELSENGROCER
Data supplied by nielsen.com
That's what Unilever will be hoping, in light of Marmite's £1.5m loss (our data doesn't cover the Marmitegate period). "Marmite continues to be an iconic brand and a market leader in the yeast subcategory," insists assistant brand manager Philippa Atkinson. "The brand continues to diversify its appeal through campaigns and innovations."

No doubt it could learn a thing or two from Nutella about deftly managing price hikes, though. The chocolate hazelnut spread added an extra £4m in value in 2016, overtaking Rowse to become the new market leader in the face of tumbling unit sales (driven partly by the rollout of 1,000g jars). Personalised jars and its increasing popularity at breakfast also helped, says Levi Borrer, customer development director at Ferrero.
Top Launch 2016
"Nutella has driven category performance incrementally, with the majority of growth attributed to new shoppers and the same shoppers buying more and more often," says Boorer. That's on top of 50% plus growth in the past three years, he adds.

Nut butters fuelled most growth however, with Whole Earth shifting an extra 1.8 million jars and overtaking Sun-Pat to become number one nut butter. "People want to be healthier, fitter and stronger to enjoy fuller, longer lives, and are seeking out natural sources of protein and fibre," says Wessanen marketing director Gill Green, pointing to Whole Earth's Hi-oleic variant and Man v Horse race sponsorship as proof of how it's luring health nuts.

In defiance of bread's decline, spread brands have driven £13.1m sector growth partly by promoting the versatility of their products. Nutella is no longer only for spreading on toast, for example; it's for dolloping on porridge or cooking with. Peanut butter is increasingly marketed as gym fuel.

The growth came at the expense of jams & marmalades, down £4.5m. With around 8g/teaspoon of sugar in its jams and marmalades, sales of Hain Celestial's Hartley's, Robertson's and Frank Cooper range all plummeted. Bonne Maman bucked this trend, though, pushing '100% natural ingredients' to convince consumers it deserves a place on their new healthier breakfast table.