At last – reason to smile in the struggling personal care sector!…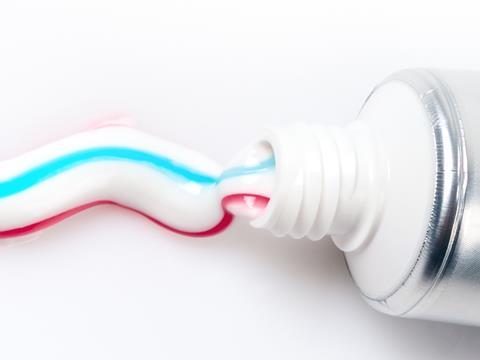 At last - reason to smile in the struggling personal care sector! In contrast with most other grooming categories, every major sector of oral health saw value growth in 2016. Toothpaste, brushes and mouthwash are growing value (by almost £7m) above volume as brands persuade Brits up the value chain.

That's because of the vogue for whiter than white Hollywood smiles, says Ian Morley, P&G's group sales director, Northern Europe. "Oral care traditionally has always been treated as a health category, but in recent years it's been moving more towards the beauty arena where a white smile is no longer only there for celebrities," he explains.
Data Box
For 20% off the complete category ranking click here and enter discount code NIELSENGROCER
Data supplied by nielsen.com
In the context of the price war, brands such as P&G's Oral-B, GSK's Sensodyne and Colgate are proving their value in averting shopper losses to the discounters with their promise of 'like brands, but cheaper' own-label lines. "Own label never has more than 2.5% share of the toothpaste category across retailers as shoppers trust established brands more and need the expertise that those brands convey, despite an own-label price per litre being around a third of the branded price," says Nielsen analyst Mathilde Floras.
Top Launch 2016
Whitening products are a key growth driver. Teeth whitening has become increasingly important to consumers over the past two decades, with 74% of consumers saying they would like whiter teeth, and nearly half of consumers (45%) buying whitening products, according to Nielsen.

An ageing population also looks to quality products to protect their teeth, and concerns about sugar are playing a part - Colgate claims its Maximum Cavity Protection plus Sugar Acid Neutraliser line has been a big success since launch in 2014. Shoppers are also trading up to electric toothbrushes - explaining the sector's £4.4m gain - and in products addressing sensitive teeth, and most NPD is targeting such pockets of growth.

With Brexit looming, expect more margin protecting NPD in the future, says Floras. "With import costs likely to rise for toothpaste manufacturers - most factories being based in Eastern Europe - we see a trend towards premiumisation and higher prices."