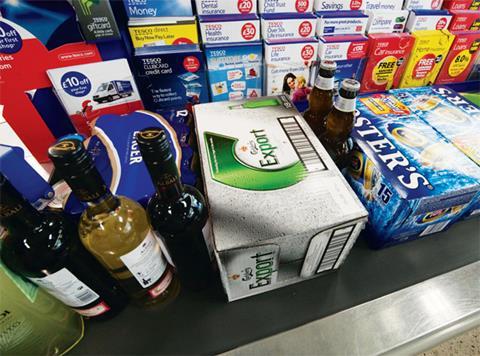 The drinks industry's legal battle against minimum pricing for alcohol in Scotland has been referred to judges in Europe.
The Court of Session in Edinburgh ruled the case against the Scottish Government's policy should go to the Court of Justice of the European Union.
It follows a legal challenge brought by the Scotch Whisky Association (SWA), which has claimed that minimum unit pricing (MUP) is in breach of European law.
"We are pleased that the Court of Session in Edinburgh is referring the minimum unit pricing case to the Court of Justice of the European Union," said SWA chief executive David Frost.
"From the outset we said that we believed MUP was contrary to European Union law and that it was likely in the end to go to the European Court.
"We also believe MUP would be ineffective in tackling alcohol misuse and would damage the Scotch whisky industry in the UK and overseas."
"We welcome this decision," added Paul Skehan, director general of spiritsEUROPE. "We have called for MUP to be referred to the Court of Justice of the European Union ECJ from the outset, believing that the question of its legality would always have to be decided there."
Scottish health secretary Alex Neil also welcomed the referral and said it was right for a "precedent-setting case" to go to the highest authority on EU law.
"Scotland is leading the way in Europe. We are confident of our case and look forward to presenting it in the European Court of Justice," he said.
The Alcohol (Minimum Pricing) (Scotland) Act 2012, passed in June 2012, could pave the way for the introduction of a preferred minimum price of 50p per unit.
A spokesman for the Wine & Spirit Trade Assocition said: "The WSTA welcomes the decision by the Inner House of the Court of Session to refer the minimum unit pricing legal challenge directly to the European Court of Justice.
"We believe MUP is contrary to European law, ineffective and would punish responsible drinkers, and that the European Court of Justice is the most appropriate court to consider its legality.
"In the meantime the industry is committed to working in partnership with government and others to support policies which are proven to tackle alcohol misuse effectively."