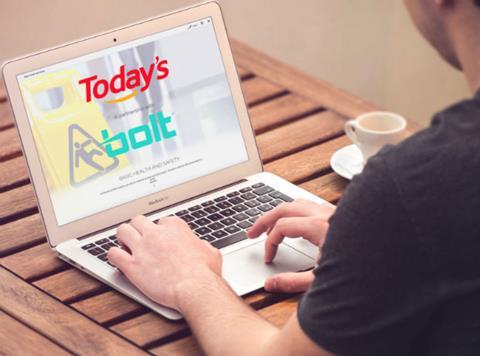 Today's Group is launching an online training programme for its independent wholesale members in partnership with Bolt Learning, with the first modules available from next month.

Members will have access to online training modules encompassing management skills, health & safety and data protection regulations.

Bolt Learning has already partnered with a number of retailers, wholesalers and fmcg suppliers including McColl's, MRH, Weetabix, Camelot and Sewell On The Go.

"In a trade sector where colleagues are often stretched for time, online learning offers an ideal solution to ensure Today's Group members can truly invest in their people and capabilities," said Today's Group MD Darren Goldney.

Bolt Learning director Tom Fender added: "We appreciate that wholesalers need a raft of training options to attract talented individuals, improve skills and remain compliant. Today's Group members will have access to a range of digital training modules, which can be undertaken at any time, on any device, anywhere."

Today's Group has a purchasing power of £5.7bn and operates across the retail, on trade and foodservice sector. It has more than 143 wholesale members, 490 symbol group retailers and 2,401 retail club members across England, Scotland and Ireland.