How has the sugar levy changed the energy drinks market? And do smaller brands stand any chance against the established giants? We look at the key trends you need to know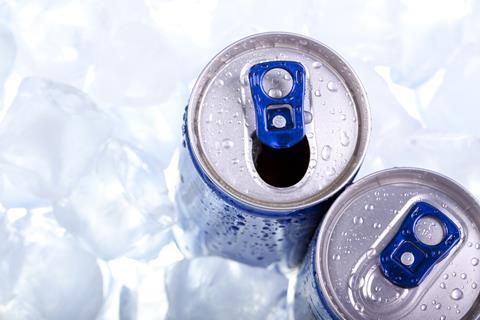 1. Sugary drinks are holding their own…
You might expect sugary energy drinks to have slumped following the introduction of the soft drinks levy last April. In fact, they have held their own. Volume sales of regular energy drinks remained steady at 124.6 million litres, while the resulting price hikes saw value climb 1.4% [Kantar 52 w/e 24 February 2019].
Regular energy drinks are still the bestsellers by far, worth £172.2m compared to the £67.3m amassed by diet variants.
2. … but diet drinks are driving growth
Diet drinks may be a smaller market, but they are spearheading growth in energy drinks. In the past year, they shot up 16% in value – accounting for £9.3m of the £11.8m growth in the overall energy drink market. Innovation from leading brands including Monster and Red Bull has helped boost that figure.
"We're seeing increasing concern about sugar content among shoppers, leading energy brands to put more focus on their diet offerings," said Kantar analyst Helen Sale. "As a result, low-sugar energy drinks have continued to perform strongly."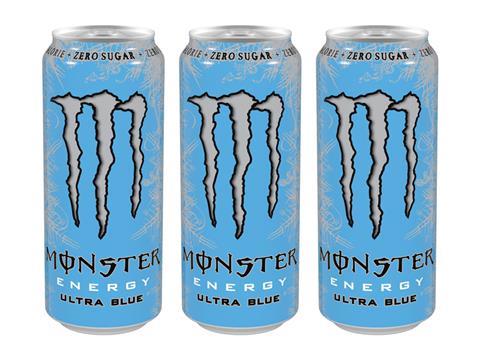 3. Flavour innovation is key
There's certainly no shortage of innovation in energy drinks. Over the past year, energy drink brands have been pumping out new flavours like there's no tomorrow. Having seen success with its Apple Blast variant, Lucozade is now experimenting with a Watermelon & Strawberry Cooler. Monster's stream of innovation has included everything from a Pipeline Punch to a zero-calorie Ultra Blue variant. Red Bull brought out a Coconut Berry flavour in February.
AG Barr, which launched its Rockstar Twister range of American-inspired flavours in January, says there is a solid rationale behind this activity. "Flavoured energy drinks are driving growth in the market, and have been the fastest-growing sector for a number of years now," says AG Barr marketing director Adrian Troy.
4. The big three brands dominate
Forget the big four. In the world of energy drinks, it's all about the big three. Lucozade, Red Bull and Monster are today worth a combined £962m [Nielsen 52 w/e 16 February 2019]. That's more than three quarters of branded sales.
Their dominance shows no sign of waning. Over the past year, they have drummed up a whopping £94m of growth.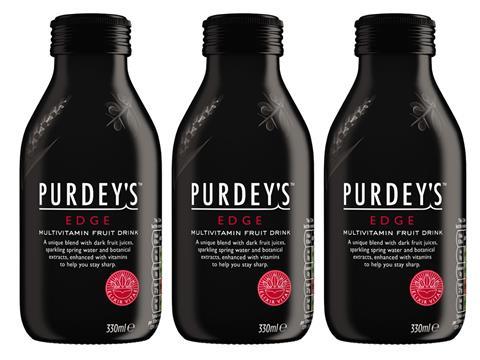 5. Natural energy is growing
Saying that, smaller brands are gaining ground. Those that play on natural credentials are seeing the most success. Purdey's, for example, saw the largest percentage gain in the top 10 brands – up 35.2% to £12.5m.
Plenty of emerging brands are looking to get in on the act. In May, the owner of Vita Coco unveiled 'clean energy' drink Runa, which gets its energy from 'super leaf' guayusa. Fellow natural brand Yusa, also made using guayusa leaf, is relaunching in June. And chemical-free brand Xite Energy, which launched in 2018, is set to land its first national listing in Holland & Barrett in August.