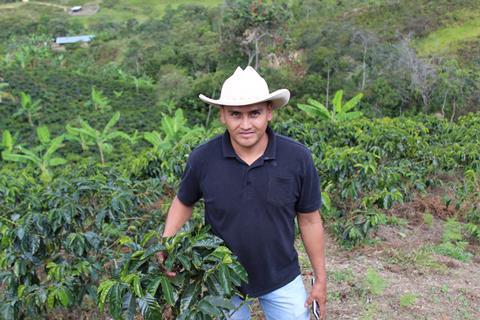 John Lewis Partnership (JLP) is investing £100,000 over the next three years to fund a new laboratory and training school for the next generation of Colombia's coffee farmers.
The funding will be used to kickstart a new training and education programme led by ASOPEP, a coffee co-operative made up of more than 300 members in post-conflict zones in the south-west of the country.
JLP has teamed up with Irish hot beverage company Bewley's and Olam Specialty Coffee – in association with the Fairtrade Foundation – on the project.
Fairtrade coffee from Colombia contributes about a third of the beans used in Waitrose and John Lewis cafés every year.
The new laboratory and training facilities would enable local communities to sell coffee of a higher grade and value, JLP said. Local growers will be able to access to a variety of techniques, from organic and sustainable farming, good agricultural practices, new coffee varieties and quality testing.
"This new laboratory and training centre will provide fantastic upskilling opportunities that will help enthuse and inspire a new generation of farmers to carry on the tradition," said JLP corporate responsibility lead Jemima Jewell.
"In post-conflict zones like Huila and Tolima, the coffee industry can be a critical lifeline, one that has been put at risk through low pricing, a lack of modern infrastructure and limited access to education.
"By supporting local coffee farming communities through this collaboration, the long-term aim is to improve incomes, create a more sustainable future for Colombia's coffee producers and encourage younger generations into coffee growing."
ASOPEP general manager Camilo Enciso Suarez added: "Projects like the one supported by Waitrose & Partners and its suppliers are critical because it will help provide training and motivate younger generations. This has the potential to help sustain whole communities in Colombia that depend on coffee to make an income into the future."
Over the next five years, the project aims to increase the breadth of members being trained in these areas, with a particular focus given to women and the next generation.
Fairtrade Foundation commercial director Euan Venters said: "This innovative programme shows the value businesses can bring when they invest in protecting and developing future supply chains whilst working in direct partnership with farmers themselves.
"It is fantastic to see the John Lewis Partnership – which already sources all of its coffee as fairtrade – go further by helping to address the real challenges farmers are facing and help scale up social, economic and environmental sustainability."