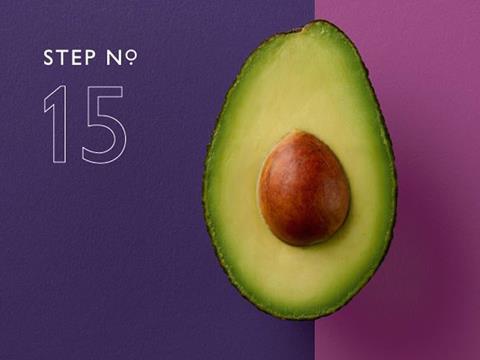 Waitrose is encouraging customers to make healthier lifestyle, diet and wellbeing choices.

Its 365 Steps to Health campaign spans in-store points of sale (POS), its website and Waitrose Health magazine in a bid to highlight actions customers can take to have a "healthier, fitter and happier" year.

Examples of nutrition-based initiatives include adding raw brussels sprouts to a salad to boost vitamin C intake, blending sweet potato into homemade soups for additional fibre, and swapping pasta sheets in lasagna for folic acid-rich leeks. Each suggestion featured on the website ends with a link to Waitrose's range of the product mentioned.

POS in stores use a similar format, with one stand inciting customers to mash the flesh of vitamin E-rich avocados with lemon juice to spread on sandwiches as an alternative to butter. The POS sign features alongside a variety of avocados and lemons stocked underneath the tip.
The upmarket grocer's New Year issue of its Health magazine showcases all 365 measures to inspire readers to make some of the suggested changes, while ideas for exercise and lifestyle inspirations include joining a group fitness session and taking up gardening.

"The latest issue of our Health magazine is themed around 365 steps to a healthier, fitter and happier year, and we're highlighting some of these around our stores and online," said Waitrose nutrition manager Moira Howie.

"There's always a temptation to start the New Year with a host of big resolutions, but we know it's often the small things, simply added into a daily routine one step at a time, that can have the greatest impact on customers' health and wellbeing,"