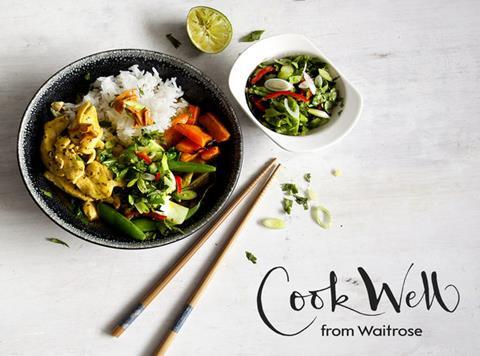 Waitrose has suspended its recipe box delivery service after the collapse of one of its suppliers.

The Waitrose Cook Well service has been left in limbo after the company that packs the boxes unexpectedly went into administration.

The site stopped taking orders on 10 January and it is not yet clear when normal service will resume.

'Due to an unforeseen issue with our supplier, we are currently unable to take any orders,' the Cook Well site says. 'We are looking into alternative arrangements, but these will take time to put in place.'

Waitrose has contacted all affected customers to inform them of the suspension.

Speaking to The Grocer, Waitrose stressed Cook Well had been "popular with customers" and revealed it was looking into "alternative options for delivering the service".

Waitrose first launched the Cook Well service as a trial in April 2017. Less than six months later, the service was expanded to include 60 new dishes, a greater choice of delivery days and more marketing support.

Unlike recipe box rivals HelloFresh and Gousto, Waitrose Cook Well doesn't require a subscription and customers can choose to place a one-off order.

However, the meals are slightly pricier than subscription services. A box of two meals for two costs £28 and a box of three meals for two comes for £39, meaning individual portion prices range from £6.50 to £7.

HelloFresh is currently offering a price of £5 per meal, having historically charged up to £6.50, and Gousto's most expensive option is £6.25.