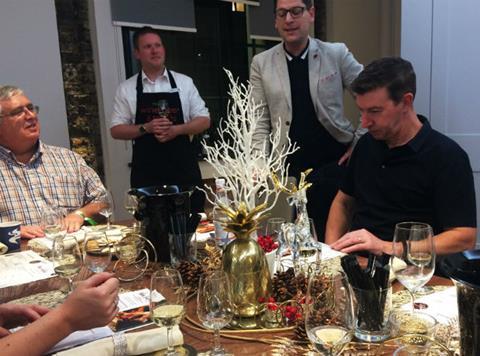 Waitrose is looking to capitalise on its wine expertise with the launch of a home tasting service in the London area.

In a supermarket first, the retailer is trialling a Wine Tasting at Home service led by its in-house experts.

The Grocer understands the service was tested among Waitrose staff for six weeks before launching at the Waitrose Drinks Festival on Friday to customers in and around the M25 area.

Prices for the service start at £35 per person for an 'explorer' package, which includes two hours with an expert, six different wines from around the world, palate cleansers, cheese and charcuterie, as well as glasses to keep.

A premium package, which includes wines from the Waitrose Cellar rather than world wines, is £55 per person. Waitrose also offers bespoke packages tailored to individual preferences.

The tasting seems to be a similar price to independent companies, which typically charge around £30 per person and do not always include food or glasses.

A minimum of six people is needed to organise a Waitrose event, which the supermarket said would deliver "a bit more" through its "personable experts".

"Each of them has a passion for first-class customer service that turns every tasting into a thoroughly enjoyable event," it said.

Until now, Waitrose has only held wine tasting evenings in its stores, which have typically been free events designed to promote a range of wines. M&S holds similar events in its branches and in venues such as the Wine School of Cheshire, and Hampshire Wine School, for Sparks Card holders.