Watch our webinar on demand to learn how to best engage budget-conscious shoppers on sustainability, according to our panel of experts from Wrap, Vypr and Accolade Wines.
The cost-of-living crisis has had a huge impact on how and where shoppers shop. Value has become paramount. Own label is on the rise. Brand and retailer loyalty are under growing pressure.
In this challenging climate, it's all too easy to assume sustainability has taken a backseat for shoppers. But the reality is more nuanced: while price and value clearly matter, many consumers continue to care deeply about the environment and want more sustainable options.
So, how can brands and retailers strike the right balance between affordability and sustainability?
In this Grocer Vision we welcomed an expert panel from Wrap, Accolade Wines and Vypr to dissect the latest consumer research and trends, and discuss the best strategies for engaging budget-conscious shoppers on sustainability.
Our panel explored how consumer attitudes have shifted over the past 12 months and to what extent do consumers care about sustainability in 2023 and which sustainability messages resonate the most in a cost-of-living crisis. There was a particular focus on sustainable packaging and food waste, as well as a deeper look into exactly how brands and retailers can help close the gap between intention and action for consumers and examples of where the industry is already making progress.
Missed the webinar or want to watch it again? Click here to login or Register now
Meet the panel: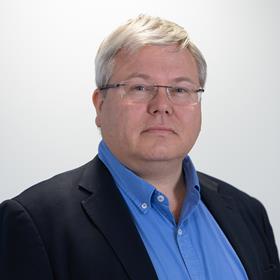 Sebastian Munden
Chair of environmental NGO, Wrap
Sebastian Munden is Chair of environmental NGO Wrap. He is also a business strategy adviser, often working through the implications of ESG for strategy and communication. He is chairing one of the British Chambers of Commerce national business council's five challenge groups on the future of the high street. He is also Chair of Ad Net Zero, the advertising industry's global action programme to deliver net zero ways of working and promote more sustainable behaviours, products, and services.
Sebastian was chief executive of Unilever UK & Ireland until 2022. With 32 years' experience in consumer products, he held senior roles in Unilever across Europe and North America, was leader of the laundry products category for Europe & ANZ, and head of Global marketing operations.
Tom Smith
Marketing director, Accolade Wines
Tom is currently leading the marketing team at Accolade across brand, digital, trade, sustainability, and innovation for the UKs largest wine business with a wide portfolio of leading brands including Hardys, Echo Falls, Lambrini, Jam Shed and Mud House. Now three years in role, he has overseen growth across the core brands whilst bringing a pipeline of exciting NPD and innovation to market to drive category recruitment. Prior to that, Tom spent seven years at Asahi UK working with some of the country's best known premium beers which followed five years at Red Bull UK; the business that gave him his marketing wings and kickstarted his career.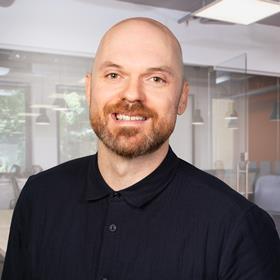 Ben Davies
Founder of Vypr
Ben is Founder of Vypr, an innovation intelligence platform that gives clients real-time robust data on consumer purchase intent so they can get a deep understanding of the market, for far less than the cost of traditional NPD market analysis. He began his career in the food & drink industry as a Buyer for Sainsbury's, buying various chilled food categories, before moving to a similar role at the Co-op. From there he began his entrepreneurial journey and has since founded 5 business in total across both the technology and FMCG sectors. He set up Vypr to drive better outcomes in the product innovation process through the use of predictive consumer insight, combining his experience in the FMCG sector with his love of technology.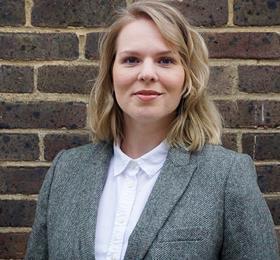 Julia Glotz
Writer and editor – moderator
Julia is a writer, editor and consultant specialising in food and drink, with more than 15 years' experience working in trade media. She was on staff at The Grocer for nine years, including five years as managing editor.

Vypr is the UK's leading product intelligence platform, delivering fast and robust consumer insights to help you create better products faster.
View full Profile