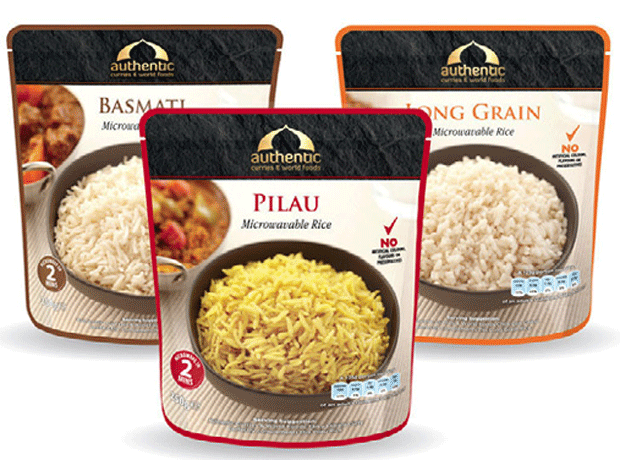 A Welsh supplier has launched what it claims is the first microwave rice produced in Wales.

Authentic Curries & World Foods last week rolled out three varieties - pilau, basmati, and long-grain - to Tesco's 53 Welsh stores (rsp: £1.35/250g).

The pouch products, which take two minutes to microwave, would complement its other lines, which include beef curry, chilli con carne and signature dish Tân y Ddraig (the Dragon's Fire) curry, it said.

Authentic Curries operates from a facility in Hirwaun, near Aberdare, where it produces more than 70 lines including pasta dishes and pie fillings. Founded 18 years ago, it has an annual turnover of £3.5m.