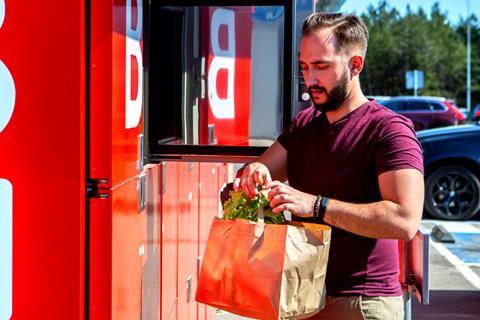 The current driver shortage in the UK could trigger a trend to push up the costs of all forms of deliveries, including for e-groceries.

This could, paradoxically, create a far more profitable e-grocery opportunity for British grocery retailers by driving click and deliver customers to click and collect.

But how should grocery retailers provide pickup solutions at scale and how can they best leverage their existing assets – their store network?

In this report from StrongPoint, learn how self-service e-grocery pickup solutions can provide hyper-fast pickups, consistent outstanding customer experiences and substantial efficiency savings.

Download the report here.
The Grocer may use your contact data to keep you informed of its products and services by email. You can withdraw your marketing consent at any time by clicking the unsubscribe link in such email or by sending an email to dataprivacy@wrbm.com. More information on our processing can be found in our Privacy Notice. By submitting this form, you acknowledge that you have read and understand our Privacy Notic