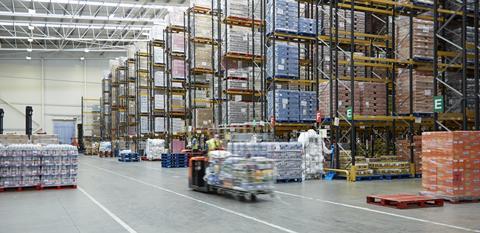 What constitutes an optimal stock level is a dynamic question that needs constantly revisiting. Stock holding is impacted by a range of economic and political factors many of which are beyond the control of an individual distributor or wholesaler. In the UK, nowhere has this been better demonstrated than with the uncertainty surrounding Brexit and the implications for future product cost, availability and the frictionless movement of goods.

This essential report from Sage looks at how distributors and wholesalers are managing the current macro environment and what advances in technology are enabling the development of more responsive supply chains.

Complete the form below to download this free report.
The Grocer may use your contact data to keep you informed of its products and services by email. You can withdraw your marketing consent at any time by clicking the unsubscribe link in such email or by sending an email to dataprivacy@wrbm.com. More information on our processing can be found in our Privacy Notice. By submitting this form, you acknowledge that you have read and understand our Privacy Notice.