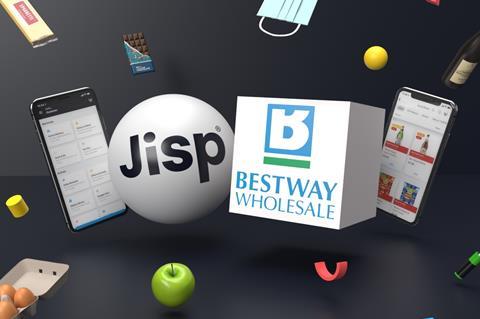 Bestway is opening up its partnership with shopping app Jisp to all its retail partners and corporate stores.
The move follows a 12-store trial that kicked off in November.
Jisp is looking to get three stores onboard a week which will provide users a home delivery, click & collect and scan & go service.
It has also provided a full marketing service to the stores.
"We are immensely excited to take our partnership with Bestway to a new level," said Jisp CEO and founder Julian Fisher.
"The fact that the trial has proven to be a success in such a short period of time is a great testimony to our team and the services we provide.
"Covid-19 has definitely shifted convenience retailers' focus to contact-free shopping, and we are proud to be Bestway's chosen partner to launch delivery services across their entire group in the coming weeks."
Bestway Wholesale MD Dawood Pervez said: "We know consumer shopping behaviours have changed in the past year, and the numbers of people who are now ordering online for home delivery or click & collect is still in growth, with the likelihood of increased 'stickability' post-Covid.
"We are delighted with the results of the pilot scheme that we unrolled with Jisp at the back end of 2020, which forms part of our commitment to our customers through supporting our retailers with service and innovation that is relevant and drives value into their business.
"Digital platforms and the application of technology is an area where we excel, and together with Jisp, we can support with an industry-leading platform that gives our retailers leading edge."