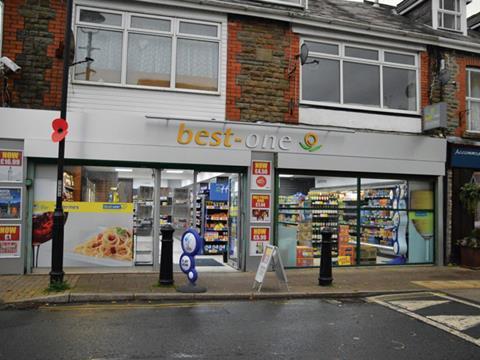 Upheaval in the wholesale sector has helped Bestway sign up more than 800 new retail customers in just 10 months.

Some 507 of the 809 signings have been absorbed into the Best-one estate, taking total symbol stores to 1,827, with 200 joining the Xtra Local retail club and the remainder supply-only.

Tony Holmes, group sales director, said while not all new recruits were currently trading under the Best-one fascia, they were all committed to the group in terms of purchasing and participating in its promo activity.

"We are getting sign-ups from across the industry," said Holmes. "Obviously after the Palmer & Harvey collapse, Bestway supported many Costcutter and Mace retailers who then got an understanding of how we could benefit their business through pricing and promotions and development work.

"Some Costcutter retailers did not want to get into bed with the Co-op as a supply partner so started looking at other options, including Best-one.
"However we are now seeing stores switch from other fascias such as Premier and Day-Today as well as unaffiliateds who realise their best path to growth is to join a symbol.

"Lately, we have had enquiries from a number of stores as retailers come to terms with the detail of the Co-op/Nisa deal."

The stores Bestway has taken on for Best-one range from 600 sq ft to 2,500 sq ft. Holmes said he was more interested in the potential for growth and helping retailers maximise their space rather than simply looking for larger stores.

Bestway had a range of different layouts and store models to accommodate every store size, he added.

"We are also in the planning stages of instigating a recruitment outreach programme, inviting potential retailers to exclusive Best-one trade days so we are not sitting on our laurels but are still eager to build on this success. This will be replicated throughout the other regions over time," Holmes said.

Bestway has also appointed former Costcutter business development personnel Duncan Jefls and Suzanne Young as regional development controllers.