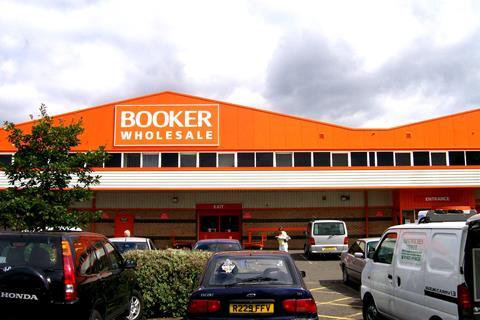 Retailers are struggling to place orders via Booker Retail Partners as its website has been suffering from technical issues since Monday.
The Grocer understands the wholesale giant is capping access to its website with only 500 Londis, Budgens, Happy Shopper or Premier retailers able to place orders at any one time as the site continued to crash throughout the week.
Retailers have been kept in a virtual queue rather than having immediate access to the platform, while some orders are not being processed at all.
The IT errors appear to be linked to a move to integrate Tesco and Booker systems.
Retailers have resorted to visiting their local Booker branch in order to stock up with one commenting: "Our cars are carrying more than Booker lorries at the moment."
Another Premier retailer said the timing couldn't be worse as they planned to be bumping up stocks ahead of the "pay day bank holiday weekend".
"There's been an awful lot of anger and frustration this week as we have tried to place orders ahead of what is likely to be a really busy weekend," he said.
"We purchase all of our additions via the website including all promotional stock, which is just what we need to be ordering this week. We're really struggling with the unstable system. Sometimes it's up and sometimes down, but we are all placed in a virtual queue rather than having instant access, which is so frustrating."
A Booker spokeswoman said: "We are experiencing an intermittent issue on the site. We would like to sincerely apologise to our customers for any inconvenience and reassure them we are working hard to resolve this as soon as possible. Any customer can contact their local branch or BRP customer service team if they would like to place an order."