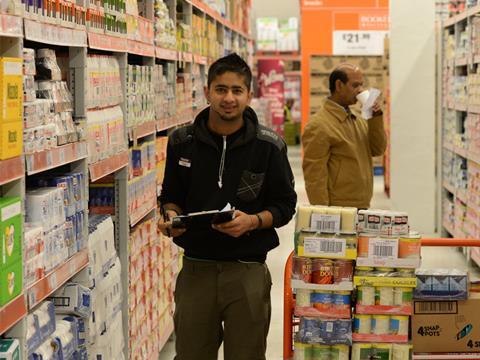 The Grocer's ranking of the UK's 30 biggest grocery wholesalers has a new number one.

Palmer & Harvey has topped the Big 30 since the ranking was launched in 2005, but this year Booker has leapfrogged its rival to take the top spot.

Booker toppled P&H following its acquisition of Makro in April 2013. Makro's financials have been subsumed into Booker for the first time - boosting its turnover by 17.3% to £4.7bn, ahead of P&H's £4.2bn.

Booker also reported a 21.2% increase in profits to £118.7m, a 17.4% increase in depots and a 33.1% increase in staff in the year to 28 March 2014. Its profit margin was 2.5%.

"We are proud to serve our retail, catering and small business customers," said Booker CEO Charles Wilson. "Through improving choice, prices and service, we have made ­progress, but we know we have a lot more to do. We look forward to growing in the future."

This year's Big 30 paints a largely positive picture for wholesale. Turnover rose 4.5% to £28.6bn with 20 of the 30 wholesalers reporting an increase in sales - led by DCS Group, which saw its sales rise 21.1%.

Profits among the 29 where profits were available rose 4.4% to £436.9m, giving a profit margin of 1.5%. However, 15 wholesalers reported a drop in profits, while two companies - P&H and Musgrave Retail Partners GB - made a loss.

The number of depots rose 7% to 583, while the number of staff rose 5.6% to 76,370.