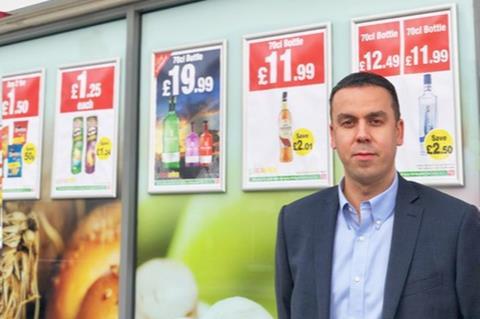 Parfetts has expanded its 24-hour depot delivery concept to a second site.
The cash & carry specialist has introduced its Gold (Go Local Direct) service to its Somercotes depot having increased sales at its first Gold depot in Sheffield by 10% over the last 12 months. The model sees the depot used as a traditional cash & carry by day and a delivery hub overnight with customers able to order up until midnight for next day deliveries.
Parfetts has recruited additional staff to pick orders overnight as well as adding more drivers. It has also added 10 new vans to its delivery fleet.
It currently operates seven cash and carry depots having acquired its Middlesbrough site from Blakemore Wholesale in 2018.
The wholesaler has also recruited 25 employees to support its ambition to double its Go Local fascia estate to 1,000 stores. These include five new business development managers and 20 new staff at its Stockport HQ. Craig Richardson will now manage fascia development nationwide.
The new BDMs are Stuart Mann in the Midlands, Joe Tindle and Theo Tooth in the north east, and Zoe Taylor and Dave Tighe, who will oversee the north west.
Parfetts said it plans to add 150 Go Local and Go Local Extra fascia stores this year.
"Our retailers tell us they value our independence and focus on delivering everyday low prices," said Parfetts retail director Guy Swindell. "We understand that retailers need the flexibility to trade in the way they want while being part of a fascia that is constantly investing to improve the support it provides.
"The next couple of years will be a period of unprecedented growth for Go Local. We are expanding our geographical reach, digital services and network of experienced regional managers, to ensure every retailer has the support they need to thrive."
In its latest annual results Parfetts turnover grew 9.8% to £380m in the year to June 2019. Like-for-like sales, excluding the Middlesbrough depot and cigarettes, grew 5%.