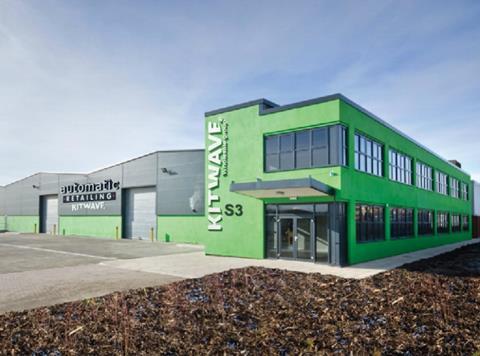 Fast-growing wholesaler Kitwave is joining Today's Group in January, leaving impulse-focused buying group Sugro after 30 years.

Kitwave has made the switch to support its expansion of operations into grocery, trade markets and export.

"We welcome Kitwave to the Today's family and look forward to working with the team to create a collaboration that is beneficial to both parties," said Today's Group acting MD John Schofield.

"The scale and expertise Kitwave brings to Today's will create many new and exciting opportunities for future growth, to benefit both our suppliers and members in a channel that is seeing increasing consolidation."

Kitwave group commercial director Mike Young added: "As a group we have expanded dramatically in recent times and will continue to do so in the future. To aid this strategic growth the Today's Group offering provides a perfect partnership for our needs. With strength in ambient impulse and growth in export, grocery, foodservice and on-trade, Kitwave requires a partner for a wide range of needs and we are excited to build that relationship with everyone at the Today's Group."

This follows a refinancing deal in February 2016 that saw it raise funds from US investors Pricoa Capital Group and Allstate Investments for a minority stake as part of its acquisition strategy. It also acquired Wakefield-based wholesaler HB Clark in November.

Kitwave has a turnover of over £350m and employs 1,000 people across the UK. It is currently number 16 in The Grocer's Big 30 list of the UK's biggest wholesalers.

Today's has also re-signed Leicester-based cash & carry operator Gilsons Foods, The wholesaler spent 23 years as a member of Today's Group before joining Landmark Wholesale two years ago. It has rejoined Today's with immediate effect.

"We are absolutely delighted that the Gilson family has taken the decision to re-join the Today's Group," explained Schofield. "We were disappointed when, as a long-standing member, they decided to leave the group in 2015. We are looking forward to working with them to support them in growing and developing their business into the future."

Today's Group has a purchasing power of £5.7bn and has more than 150 wholesale members and 434 symbol group retailers.