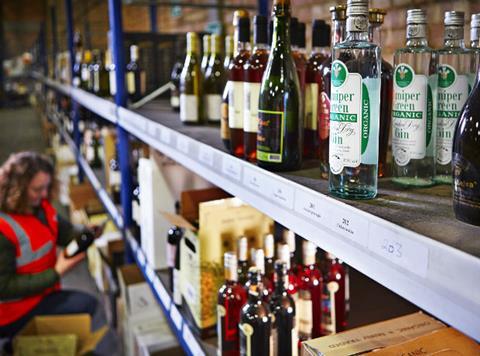 UK grocery logistics company Wincanton smashed volume records in the run-up to Christmas.

In the north east, one of Wincanton's largest warehouses facilitated more than 3,000 grocery deliveries in a single week.

Just under 500 deliveries were made in a single day, roughly equivalent to one delivery every three minutes.

In the Midlands, the logistics company experienced record-breaking peak days, handling 330,000 products across ambient and chilled categories respectively.

Its London-focused warehouse also dispatched more than 10 million bottles of alcohol during the peak period.

Meanwhile, Wincanton's largest Northern Ireland site recorded its highest single day and single week volumes.

Wincanton attributed its success to pre-peak planning and the scaling up of operations by adding more staff, vehicles and warehousing space.

"I'm extremely proud of the work my colleagues in grocery have done to ensure we deliver a successful peak for our customers," said retail and consumer MD Liam McElroy.

"This is the most critical time for the sector and we know that any delay has the potential to be catastrophic within the retail environment. Our emphasis on collaboration and working as an integral part of our customers' teams ensures that we enter peak periods with confidence."

Wincanton's customers include Asda, Sainsbury's, Morrisons, Waitrose and Majestic Wine.

It has an annual revenue of over £1.1bn, with over 200 sites and more than 3,000 vehicles in its estate.