digital edition
This week, The Co-operative Group was forced to pull out of its deal to acquire 632 Lloyds Bank branches….
Costcutter's problem has been that it doesn't and hasn't historically cut costs…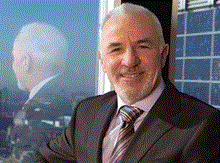 Media interest in The Co-operative Group has never been greater after the society scored a deal to…
Poll
Who will be the ultimate winner from the Morrisons deal with Ocado?
View poll results
Following the Bangladesh factory collapse, UK supermarkets have been quick to stress their commitment to ethical sourcing…
I have worked with Sainsbury's for 24 years and I would enjoy reading more of The Branded Gentry…
Sir: We all agree there is too much plastic waste around, so charging for plastic bags seems at first sight sensible..