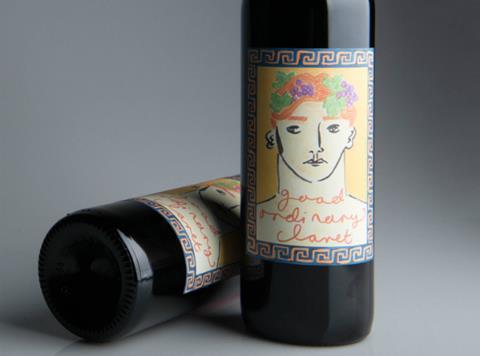 Berry Bros. & Rudd, the Queen's wine merchant, has launched a second limited-edition wine label following last year's successful collaboration with British designer Paul Smith.
As many as 4,000 bottles of Good Ordinary Claret have been released featuring an exclusive label depicting Bacchus, the Roman god of wine, sketched by London-based designer Luke Edward Hall.
Available now online and in the wine and spirits trader's shops, the limited-edition 75cl bottles have an rsp of £9.75.
"Luke is one of London's most exciting young designers, and as the UK's oldest wine and spirits merchant we enjoy this juxtaposition between the old and the new," Geordie Willis, the brand's creative director said.
"This is the second year we have commissioned a design for our Good Ordinary Claret. We try to offer as little brief as possible so the designer is given free rein. The label is therefore a product of their full creative expression, meaning we're just as excited to see the final results."
Luke Edward Hall added: "As a fan of 'Graeco-Roman myths and legends' since childhood, it was natural for me to illustrate a label inspired by Bacchus, god of winemaking, and his wild Bacchanalian parties. I wanted it to be very colourful and eyecatching too – I used a variety of my favourite materials to create the design – paints, pencils, chalks and pastels."
Berry Bros recorded its best year of trading for four years in 2016, stabilising the business after a "disappointing" 2015.