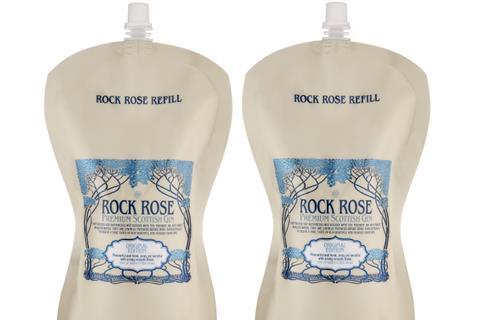 Scottish craft distillery Dunnet Bay is pouring its Rock Rose gin into fully recyclable 70cl pouches.
If shoppers own a standard ceramic bottle of the gin, they can order the pouches - which fit through a letterbox - to refill the bottles at home, for £4 less than the price of ordering a new bottle.
Once emptied, the pouches can be returned to Dunnet Bay via freepost.
"We take sustainability incredibly seriously and have been working hard on our first to market recyclable pouches for over a year now," said the brand's co-founder Martin Murray.
"We are absolutely thrilled to be the first brand to have secured the support of Royal Mail for a postal recycling scheme, which we believe will be embraced by our customers."
The brand intends to expand the scheme to its on-trade customers.