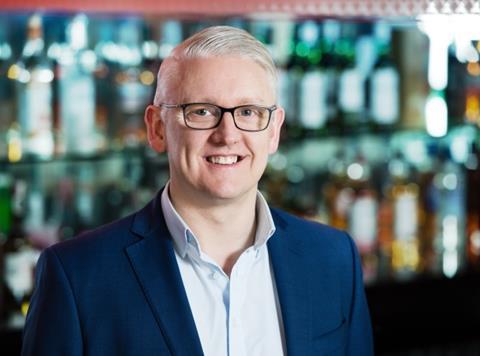 Spirits distributor Maxxium has changed its name to Edrington-Beam Suntory (EBS) and added three new Beam Suntory brands to its UK portfolio.
The business, a joint venture between Scottish booze maker Edrington and US-based Beam Suntory, had rebranded to "make our business better understood in the UK market" said EBS MD Mark Riley. It would draw on "the heritage and recognition of two of the world's most prestigious spirits producers".
The newly-named business will take on marketing and distribution from 1 May for Beam Suntory brands Effen Vodka, Sauza Tequila and Kilbeggan Irish Whiskey. They would "complement our strategy of developing premium brands in growing categories" said Riley.
"Premium vodka continues to grow ahead of the market, tequila has been one of the fastest-growing spirits in recent times and Irish whiskey continues to go from strength to strength," he added.
EBS plans to ramp up its focus on flagship brands Jim Beam and The Famous Grouse. It also aims to grow what it calls the "contemporary whiskies" category in Britain: brands such as Maker's Mark, Naked Grouse and Auchentoshan, which the business said would tap younger drinkers' interest.
The distributor intends to invest in Courvoisier, which would "continue to grow its premium offering through VSOP and premium marques".