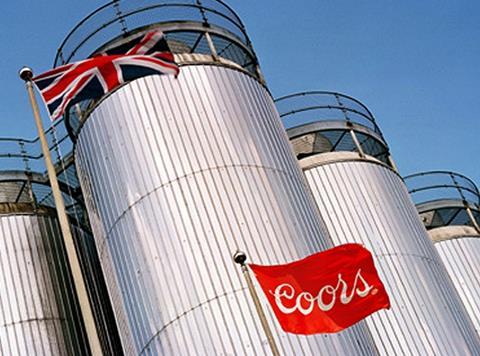 Molson Coors has set its sights on ramping up sustainability across its business with new 'Beer Print' goals for 2025.
The Carling owner plans to improve water efficiency by 22% across its estate of breweries. It is also targeting a 50% reduction in absolute carbon emissions in its direct business, and one of 20% across its value chain.
It aims to improve water efficiency in its agricultural supply chain and malting operations by 10%, which it said was "a volume equivalent to the water use across all Molson Coors breweries".
"Championing the environment and promoting the responsible consumption of our beers has always been at the heard of our business' DNA," said the brewer. "These sustainability goals now give us an even bigger focus."
It additionally plans to implement "more impactful" programmes across its operations to reduce harmful alcohol use, implement nutrition labelling across all of its products, and ramp up the presence of its low and non-alcoholic SKUs.
It will also embark on a new 'Collectively Crafted' drive to promote diversity across the supply chain, which would see it "actively engaging with female-owned or minority-owned businesses as suppliers".