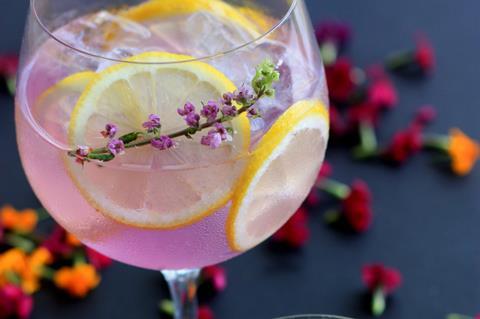 While January may be a time when consumers think less about alcohol, it's an opportunity for supermarkets to take stock of a fast-moving own-brand trend in the category, as revealed in The Grocer's analysis of Amazon.
The online giant has invested in creating its own range of spirits. It's developed 'exclusives' which give consumers a compelling reason to choose Amazon when buying booze. It's a point of difference in a competitive space dominated by price, value and product availability battles.
It's a trend that's also being embraced by other forward-thinking e-commerce off-trades. Take 'The Bottle Club.com' for example, which has just created its own Apple Pie Gin. You can only buy this limited-edition spirit from them.
The important point to note about this trend is these retailers aren't simply creating own-labels, they are building brands. They are developing SKUs and ranges that can compete with well-established spirit brands when it comes to flavour, quality, premium positioning and provenance.
Amazon's Tovess Gin proudly proclaims it is small batch, sharing brand stories about being distilled in some of the oldest copper pot stills in the UK. It has all the hallmarks of a premium spirit, except one: the price.
This combination of brand-like quality and low price really appeals to consumers and creates talkability. And when you're the only retailer offering a sought-out brand, it quickly becomes a winning strategy for driving sales and shopper loyalty.
The discounters are all too familiar with this strategy, especially within beers, wines and spirits (BWS). They've built their own quality and value-led brands, which draw shoppers to their stores and create a halo effect for generating sales in other categories.
Supermarket BWS aisles must embrace this trend by evolving their own-label alcohol offer beyond simply being the affordable choice for shoppers. They must create own-brands that are more strongly defined by the quality of the liquid, its ingredients and provenance than just a lower price.
For supermarkets to achieve this, they will have to cut out the middle-man. There are many BWS suppliers that specialise in branding and selling a vision, but who don't actually produce, distil, bottle or can liquids. This can mean an added layer of cost in the supply chain and also make it more challenging to create a brand truly unique to a particular supermarket.
Removing layers in the supply chain can drive more original BWS innovation and also improve the agility of product R&D. This will enable supermarkets to create own-brands that are distinct and desirable, and also much more on-trend. It could prove the difference for supermarkets aiming to compete in a category increasingly being dominated by exclusivity.