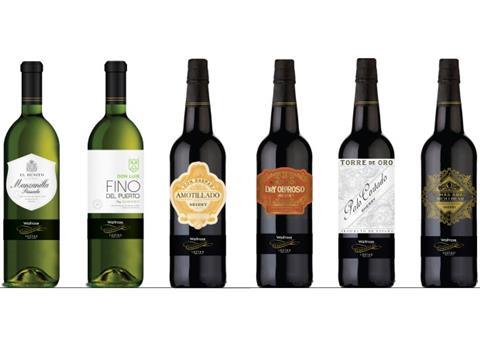 Waitrose has relaunched its own-label sherry range with a fresh look and name.
Solera Jerezana has been renamed In Partnership With in reference to retailer's collaboration with sherry maker Emilio Lustau, who produces the revamped collection.
Available now in store, it will be online tomorrow (17 May). The lineup has been expanded to six options with the addition of 'El Benito' Manzanilla, which joins Don Luis Fino del Puerto, Don Gaspar Dry Amontillado, Oloroso Real Dry, Torre del Oro Palo Cortado and Tomas Abad Rich Cream (rsp: £9.99/70cl).
The collection represented "the very best in the world of sherry", said Waitrose sherry buyer Nick Room. "The In Partnership With range is for true sherry lovers, with a focus on fine old dry styles, as well as an exceptional rich cream," he said.
"Fans of real sherry will appreciate the old favourites, which are unchanged in flavour and taste, while the new Pasada-style Manzanilla offers something a little different for our more adventurous shoppers."