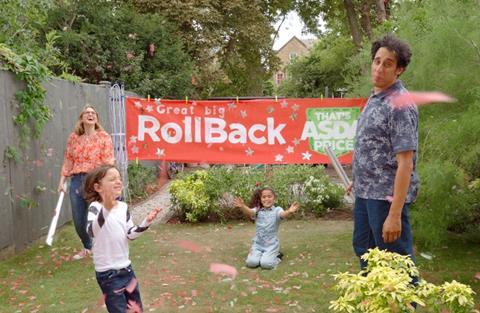 Asda has appointed Havas London as its new creative advertising agency.
The supermarket launched a review of its ad account in January and will now part ways with AMV. AMV had held the account since 2018 and last year launched a major new campaign bringing back the supermarket's famous pocket tap campaign to publicise its £100m price cut campaign.
Havas will take responsibility for the strategic development of the Asda and George brand and the supermarket's CSR programme, starting with its September campaign.
The deal also includes creative development and execution for the Asda brand.
AMV had hoped to recapture Asda's advertising magic with last year's return of the campaign, which first featured in Asda's adverts in 1977 and has starred the likes of Julie Walters, Richard Beckinsale and Michael Owen.
The new ad campaign featured an updated Asda Price jingle and stars a real-life family – Sunny, Amy and their three children, who also featured in its Christmas ad campaign.
"We are looking for a true partner agency that understands the Asda personality and can bring this to life for our customers and the communities we serve," said Eilidh MacAskill, Asda VP of creative and marketing.
"The Havas team's strategic thinking and creativity really stood out and we look forward to working with them.
"We would also like to recognise the AMV team for their fantastic work and partnership over the last three years in helping us land some memorable campaigns, and we wish them all the best in the future."
Havas London CEO Xavier Rees said: "We're incredibly proud to have been chosen by Asda. It's an iconic brand that deserves brilliant advertising and we can't wait to roll our sleeves up and get stuck in."