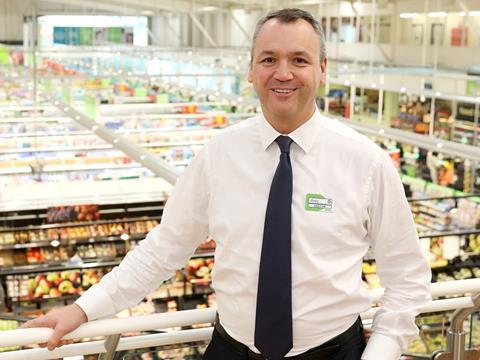 Walmart's damning assessment of Asda's performance and reported U-turn on protecting profits has sparked speculation of a major new price offensive. So where has it gone wrong for the struggling grocer? And what's next? We answer the key questions.

What exactly has been said to constitute a U-turn and how significant is it? Walmart International CEO David Cheesewright admitted Asda had put profits ahead of market share at its annual investor meeting in Bentonville. In the light of a "very disappointing" performance [involving seven consecutive quarters of heavy like-for-like falls in sales], he pledged to change the emphasis. "With the US business recovering, you can expect that we will shift the balance from protecting profit to protecting share," Cheesewright told reporters.

"I'm astonished he's said that publicly," was the response of one veteran supplier source. "They must have worked out the rubber band has snapped."

Goldman Sachs believes it's a loaded statement: "This is first time to our knowledge that Walmart has publicly stated that Asda was instructed to protect profits. Even more important, it is the first time it has stated this will change."

HSBC analyst Dave McCarthy adds: "This is a significant move as Asda has been the main provider of market share to volume growth companies, including Tesco and the discounters, for a while. Now it wants its disaffected customers back."

Will Asda "go nuclear" on price? Asda has promised to be no more than 5% more expensive than the discounters by the end of 2016, which to some seasoned industry experts is itself an admission of failure. "As far as I'm concerned, Asda doesn't even pass go unless it has like-for-like pricing and like-for-like quality," says a senior supplier. "Not only have the discounters stolen their mantle; others, such as Tesco, have become far more competitive while at the same time making Asda look second rate on service and availability."

In our own Grocer 33, the discounters have beaten Asda on price each time they have featured in The Grocer 33 over the past year too (including this week), while Asda's traditional lead over the other supermarkets has also narrowed markedly, with Tesco's instant cashback proving a particularly effective weapon in neutering any price advantage.

So will Asda throw even more than the £1.5bn promised under Clarke's Project Renewal? HSBC's McCarthy believes it might. "We believe Asda will undertake a major price repositioning in the coming weeks which could lead to a major price war and an industry shakeout."

But Bruno Monteyne, senior analyst at Bernstein, predicts the US giant will "not put all its eggs in one shaky UK basket".

"In the last published accounts for Asda, it made £1bn of operating profit (4.4% profit margin). Assuming this has successfully been "preserved" Asda profits are 6.5% of total group profits and 27.4% of Walmart international profits. If we assume Asda was to go "nuclear" and invest 2% in price and 1.5% in staffing/service (and God knows what it would use to fund better own label), reducing its margin to 1%, then it would knock $13.4bn, or 6% off its market cap.

"We see investments of at most 1% of sales (£230m), likely lower," he adds.
Revealed: the leading brands axed by Asda

Is Asda's problem just about price? No. Service and availability has also fallen: in the 50-week period covering 19 June 2015 to 5 June, Asda has recorded lower scores for availability than all its major supermarket rivals, with an average 93.2%. As we will show in more detail in next week's issue, none of the supermarkets are providing stellar availability figures these days (Waitrose is second bottom with 94.2%), but Asda finds itself trounced by Sainsbury's (97.4%) and Tesco (95.9%).

Asda has easily the most out-of-stock items, with an average of 2.1 items per basket - more than twice that of Sainsbury's. Store standards are also the lowest of the big four. And shop floor service has declined too.

"Its performance in The Grocer 33 is a great example of how the customer experience at Asda is just not good enough," says the senior supplier source.

"The biggest thing Asda had 10 years ago was its service, its colleagues, its friendly approach," adds the former Asda executive. Now you regularly hear horror stories of practices like staff being instructed not to ask customers if they want cashback because it takes an extra two seconds."

"Bad store standards are top priority for Asda," agrees Monteyne, who says Asda is paying the price for cutting costs on its staffing. "That directly impacts store standards- availability, friendliness, check out queues, cleanliness," he says.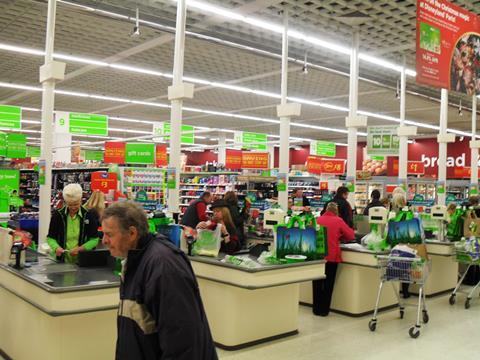 "It becomes corrosive to the brand.

"When Asda was the cheapest food retailer around, people didn't make too much fuss about the standards. That role and brand of 'leader on price and value' is now taken by Aldi and Lidl, so why would a consumer put up with those bad service standards at Asda today?"

Can it make all stores like Killingbeck? Store revamps have been a key part of Asda's fight-back strategy. New-look produce and meat sections, low-level sloping shelves, pizza counters and new uniforms for staff were trialled at its Killingbeck store near Leeds. The model treatment is due for 95 stores under Project Renewal and cannot come too soon, says one supplier.

"The stores are so unexciting . They need to go back to the DNA of Asda, which was fun, excitement and theatre," he says.

Bryan Roberts, insights director at TCC Global, says the new look and initiatives such as its tie-up with French retailer Decathlon at several trial sites hint at better to come. "A lot of Asda stores have a good story to tell," he says. "Part of the trouble is Asda hasn't been very good at shining a lighting on what it's doing."

Roberts claims visitors from abroad are "shocked at the amount of clutter" in Asda. "It's a sea of green at the moment, which is in real contrast to the simplicity on price and promotions that Tesco has brought into its stores," he says.

Black condemns Asda's grocery range itself as "uninspiring, sterile, functional and bland." Raising the bar on its own label is the "hardest problem to fix," adds Monteyne.

"Before Aldi and Lidl's renaissance, having the cheapest range of branded goods and cheap private label (without strong quality credentials) was enough but Aldi and Lidl today lead on private label, offering 'great value for money', and Asda's private label range is badly exposed."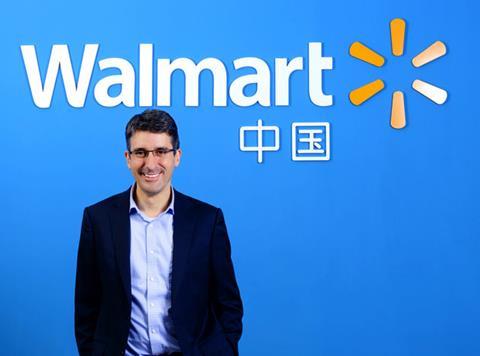 Does Asda need a change of UK leadership? It wasn't only Cheesewright's comments that have got tongues wagging. CEO Andy Clarke's reiteration that ex-Sainsbury's executive Roger Burnley, who joins in October, is being groomed as his successor, resulted in false reports that Clarke had "fallen on his sword". In any event it's only a matter of time. But such is the concern about Asda's performance within Walmart that some sources now doubt Burnley will even get the top Asda role, with Walmart China CEO and president Sean Clarke being touted as another option.

Is Clarke to blame for Asda's woes? Clive Black, head of research at Shore Capital, thinks Walmart should carry the can, having overseen a "systematic brain drain" from Asda. "It took too many talented people stateside, and extracted too much cash from Asda when it needed investment most."

Ex-COO Judith McKenna's move to America is cited as one example of potential CEO material leaving the UK.

However, other sources point the finger at Clarke. As well as the loss of talent to Bentonville, insiders blame his store restructure in 2014 for the decline in store service and availability. And more recently he's announced a raft of senior-level departures, with 800 head office staff given their marching orders or forced to accept changes to their roles, and popular former chief merchandising officer Barry Williams following shortly after.

The arrival of Walmart marketing guru Andy Murray has renewed hope, with the new ad campaign featuring celebrity chef James Martin airing this weekend but inside sources admit Clarke's top team has not been a happy ship for long periods of Asda's struggle.

"Andrew Moore [vice president of merchandising} is a good guy," says one senior supplier. "There's a lot of good people beneath him too. The problem lies further up and Walmart needs to deal with it as soon as possible."

Yet TCC's Roberts claims Asda's UK management deserves more credit.

"Asda hasn't had the huge asset write-offs as someone like Tesco, they haven't had the huge collapses into big losses. It's a very steady ship. Yes, arguably they have lost a lot of good people both internally to Walmart and elsewhere but I think Asda as a business has achieved what it's been asked to achieve.

"Yet it does seem Cheesewright is acknowledging the fact that it needs to change and it will be very interesting to see what Walmart does next."

Who has most to fear if Asda does get its act together? As well as disagreeing on the scale of Asda's looking offensive, analysts are at odds over which retailer would be in the firing line.

Analysts are at odds over which retailer would be in the firing line. "In our view, Sainsbury's (with the distraction of Argos and a weaker balance sheet) and Morrisons (lacking scale) would be most vulnerable," says HSBC's McCarthy, although he adds: "All companies would be impacted by the domino effect." and companies like Waitrose would come under pressure too."

McCarthy claims of the quoted three, Tesco is the best positioned to weather the storm.

Shore Capital's Clive Black, however, claims it is the discounters who will "have more worry lines" as Asda ups its game against them following efforts by Tesco and Morrisons.

Monteyne, on the other hand, claims it is Tesco with most to fear. "As Tesco has recovered it has taken back from Asda as the

Swing voters go for similar prices of carrots but a wider range and better service. This shift may now be over and is therefore no guarantee that this will continue into the future."